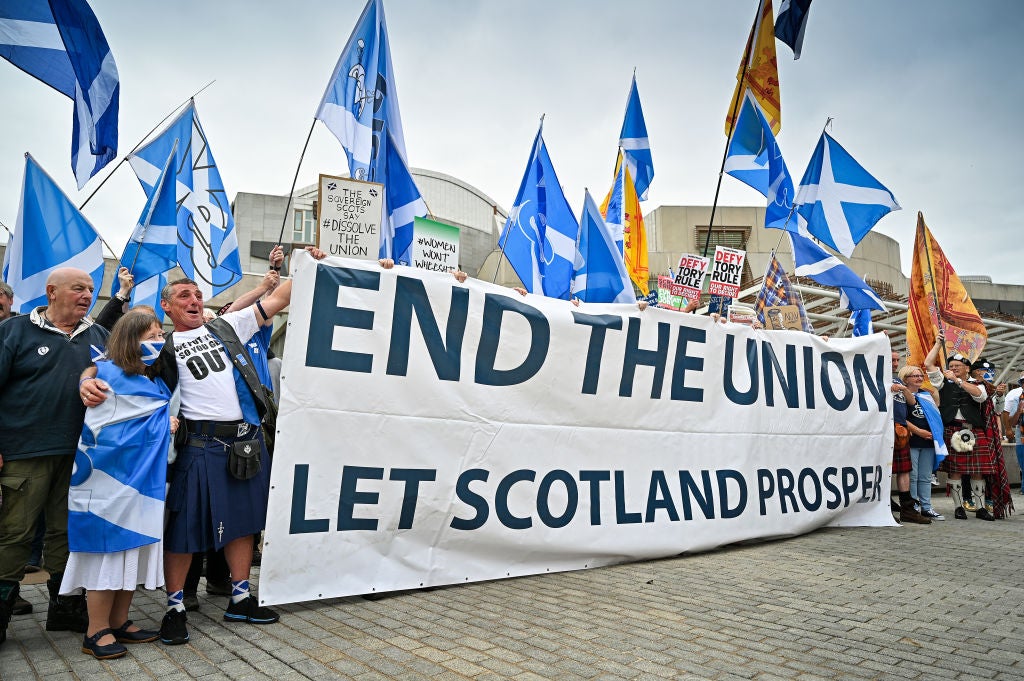 Investment Monitor is here to provide you with data-guided insights into themes, trends and opportunities in the world of foreign investment. This is something we have done throughout 2021, through series such as our SDG Focus, the Future of British Cities, our investor guides to both Africa and the Americas, and our interactive IPA maps. On an individual level, however, certain stories stood out as far as reader figures go, and the ten most-visited pages on Investment Monitor in 2021 are listed below.
While the subject of an independent Scotland is an emotional one for many living in the country, the economic consequences of going it alone cannot to discounted, and that is what Ruth Strachan tapped into in this article offering data-led analysis and expert opinion on the topic. Scotland has much going for it. It is a major player in industries such as energy and financial services, the country performs well as a destination for foreign direct investment (FDI), while major cities such as Glasgow and Edinburgh will continue to hold global clout whether they are within or out of the UK.
However, what such a split would look like is a familiar topic in the UK at present as the fallout from the departure from the EU continues. As well as potential trading difficulties, decisions as to what portion of the UK's debt it would take on and other such issues that would come with a 'soft border', as well as 'hard border' issues such as the urgent need for a new currency would feature high in the list of priories for the nascent country. An independent Scotland would have to tighten its purse strings, but to what extent remains a heated topic of debate.
Also on the topic of independence, Ben van der Merwe offered this guide to whether independence ever brings a country an improved economic outlook or makes it a bigger draw for FDI.
The US is a country divided in a way that probably hasn't been seen since its civil war. The rise of Donald Trump, culminating in his victory in the 2016 presidential election, blindsided the Democrats, who opted for a safety-first candidate in Joe Biden to take on Trump in 2020. Biden's eventual victory saw Trump's supporters storm the Capitol in the now-infamous events of 6 January. Since that time, Biden has continued some of Trump's stances – such as the hard line against China – but has taken a much more internationalist approach, signed up to various environmental targets abandoned by Trump, and launched a $3trn infrastructure plan to rebuild the country.
The differences in the approaches taken by Trump and Biden is the topic of this article by Sebastian Shehadi and Ruth Strachan. Biden may have reversed a number of Trump's policies, but with the mid-terms coming along, all against a backdrop of the Republican party planning to potentially undermine the presidential elections in 2024 and beyond, the spectre of Trumpism seems unlikely to leave the US any time soon.
How well do you
really

know your competitors?

Access the most comprehensive Company Profiles on the market, powered by GlobalData. Save hours of research. Gain competitive edge.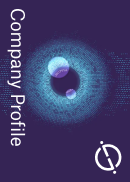 Company Profile – free sample
Thank you!
Your download email will arrive shortly
Not ready to buy yet? Download a free sample
We are confident about the unique quality of our Company Profiles. However, we want you to make the most beneficial decision for your business, so we offer a free sample that you can download by submitting the below form
By GlobalData
All but killed off by CDs in the late 1980s and 1990s, vinyl records looked set for extinction as the streaming age revolutionised how we listen to music – but then a strange thing happened. About 15 years ago, vinyl become 'cool' again. Limited edition releases using the format brought it back into the public eye. Initiatives such as Record Shop Day in the UK gave vinyl a wider audience. Global sales broke new ground in 2020 to hit almost $1bn. In the UK alone there were 4.8 million LP sales, marking more than a decade of growth.
However, those behind this resurgence are now the victims of this popularity, as Sebastian Shehadi reported in July. Major labels are hogging the production factories, which in turn will take the guarantees offered by a large print of an Adele album over the 100 copies wanted by an indie artist. A lack of expertise across the world in producing vinyl records is adding to this shortage, as is the Covid-19 pandemic. Vinyl's comeback is now bittersweet for many labels, which can no longer afford to produce on a format they fought so hard to preserve.
Lithium-ion batteries are a key component of electric vehicles (EVs), which have the potential to replace cars that run on fossil fuels, and therefore play a critical role in many countries' net-zero targets. However, as Jon Whiteaker opines in this opinion piece, it is not quite as straightforward as that. While EVs on the road have a net-negative impact on carbon emissions, their production is carbon intensive. Research from Berylls Strategy Advisors found that the manufacture of an electric car battery weighing 500kg emits 74% more carbon dioxide than producing a conventional car in Germany. Maybe focusing upon reduced car usage is a better route to go down…
The Covid-19 pandemic has had an impact on every country, and every company, in the world. While all countries have struggled to contain the virus, the lockdowns it has brought with it have proven a boon for some sectors, such as technology (as more people work from home), pharmaceuticals (as healthcare issues became more urgent) and medical equipment. Others, such as leisure, tourism and transport all suffered, however. In this data-led analysis, Naomi Davies reveals the companies that struggled the most in the first year of the pandemic.
Silicon Valley in the San Francisco Bay area of California is the centre of the tech universe. Many of the tech giants were founded there, and most of the rest have some sort of presence in the area. However, is this success story a repeatable one? In this article, Lara Williams looks at the other major tech hubs in the world – New York, London, Beijing, Shanghai, Tel Aviv, Jerusalem, Singapore, Seoul, Tokyo, Stockholm and Amsterdam – and assesses if they can land a blow on the undisputed champion. Of course, it remains likely that no city will ever topple Silicon Valley, even if it does show some signs of losing its lustre. Indeed, many of these locations are now putting their efforts into becoming the world's predominant quantum computing hub.
Brexit continues to hang heavy over the UK, even though a deal was agreed at the end of 2020 to avert the hardest of hard divorces from the EU. Reality is now biting a fully independent UK, with labour shortages hitting various industries (including, critically, HGV drivers), other industries such as fisheries and the arts being left in limbo, and supply chains and exports having to cope with freshly released streams of red tape. These factors, combined with the difficulties imposed by the Covid-19 pandemic, led to UK supermarket shelves struggling to meet demand in the second half of 2021, and Marina Leiva looked at why this was happening (and how the situation could be fixed).
The events industry has arguably been hit as hard by the Covid-19 pandemic as any other. Large conferences were cancelled throughout 2020, or moved online, but the lack of face-to-face meetings meant that many industry-leading events lacked their networking opportunities. As 2021 progressed, and the Delta and Omicron variants led to further lockdowns in many countries, although in-person conferences resumed in part, with varying degrees of success. In April, Courtney Fingar rounded up just how great the impact of the pandemic had been on the events industry on a sector-by-sector basis.
At Investment Monitor we have vast quantities of data and expertise on show, and this article by Glenn Barklie and Naomi Davies on where Intel should locate its new European chip plants showed both off perfectly. Germany came out top in our assessment, with the UK second (but an unlikely contender because of Brexit-related issues), and the Netherlands, France and Austria rounding out the top five. Intel will select the sites for these plants early in 2022, with Germany now considered by many to be the front runner.
This long-read, data-led analysis from Ruth Strachan about the demise of US manufacturing stands as a companion piece to Investment Monitor's 2020 article about the apparent death of British manufacturing. The data looks at the country's manufacturing output during various presidential terms, and also assesses the impact of cheap labour in competitors such as Mexico and China, how globalisation hit the US's output, and the extent to which automated workers are making their presence felt.
Of course, Investment Monitor produced hundreds upon hundreds of articles across 2021, with Naomi Davies's assessment of the best-performing companies in the Covid-19 pandemic, Sebastian Shehadi's feature around Investment Monitor's Covid-19 vaccine production map, our investor's guide to East Africa, our interactive map of MNC subsidiaries and the UK Cities Scorecard all close to breaking into the top ten. We will continue to offer our data-led analyses on all the issues affecting the world of business and FDI throughout 2022.