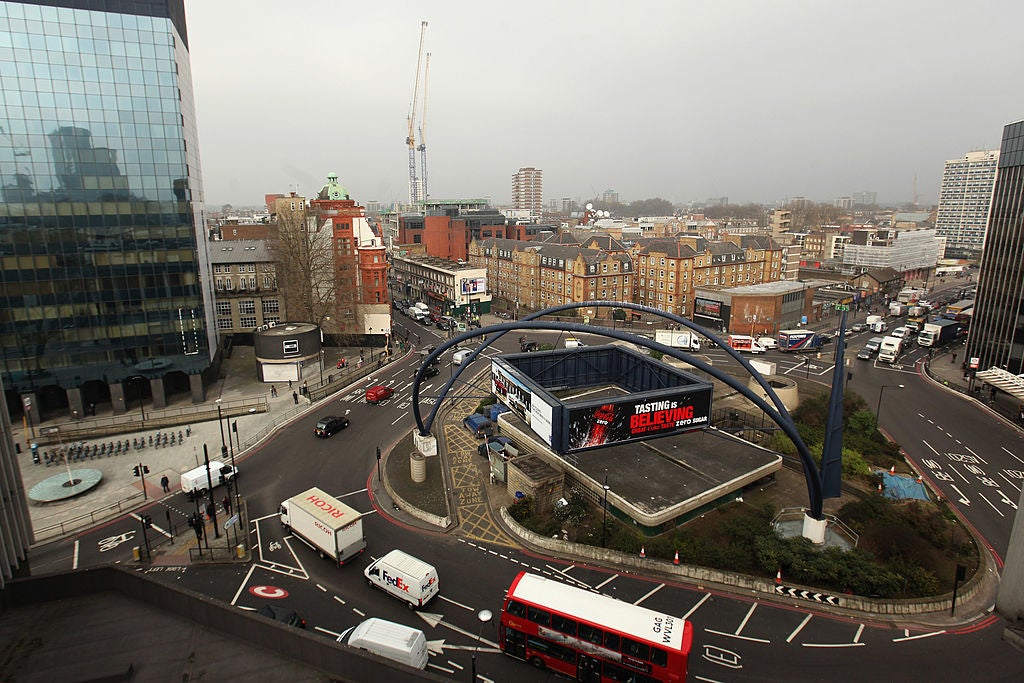 The tone of the UK-EU relationship has changed in 2021 and a new relationship is emerging. It is imperative that the UK ensures that it is now more globally aligned and competitive.
The UK would be well served by shifting its emphasis from competing with the EU or ripping up existing EU laws and instead focus on what will drive greater risk-taking and more innovation. The overarching vision must be to build companies that credibly compete with the best on a global scale. To do so, UK businesses would be wise to learn from the world's leaders.
The UK must play to its tech strengths
The UK already has London as a proven tech cluster, with more emerging in Manchester, Newcastle and other cities. The ingredients for a successful tech cluster include top class universities developing software engineering talent and conducting basic research that can be commercialised by entrepreneurs; deep sectoral expertise to scale nascent innovations; a concentration of private equity and venture capital investors providing access to risk capital (the UK and Europe have developed this over the past ten years, but it is not deep enough for significant scaling, hence late-stage start-ups have to go to the US or China for finance).
Regulatory frameworks for innovation are important, but the UK's success in attracting risk capital and building success in start-up technology areas such as financial, health and legal tech shows that the country already has a good foundation for innovation. The more immediate opportunity is to catalyse a cross-pollination of cultures and practices in order to drive innovation by accelerating the flywheel.
With an overarching goal firmly in mind, and a clear guide as to how the UK can achieve it, it would be smart to consider what is holding the UK and Europe back from achieving this in the near term. We see some clear signs: risk aversion in software teams alongside insufficient best practice sharing.
In terms of technology innovation today, for many businesses this means innovation through building software (of course, not all technology is software). Our focus here is the world of software engineering and innovation. In fact, most large businesses either do or should view software as a core part of their business and the value they create. As such, companies can and should improve their software delivery practices. This underpins service delivery, and ultimately, business success in our online, digitally delivered world. What is more, although software engineering is complex and skills are in short supply (which makes it such a great field to enter right now), there are methods and practices that can guide businesses to achieve immediate performance gains.
Underlining these points, technology analysis company IDC predicted the following, in its Futurescape 2021: Worldwide Developer and DevOps 2021 Top 10 Predictions report:
Up to one-quarter of Fortune 500 companies will become software producers by 2025, to digitally transform.
Reuse of third-party codes in new apps and digital solutions will increase from 40% in 2020 to 80% of code in 2024, leading to a corresponding increase in the number of apps produced each year by 1.5.
By 2024, nearly 60% of organisations' new custom-developed applications will be built and managed using microservices and containers as foundations for stronger and higher-performing automation.
Software engineering built on advanced DevOps best practices is key to achieving success at both the enterprise and national level. By using our data in the 2020 State of Software Delivery report, and comparing the UK and US, we see how the UK tech scene can position itself against the highest benchmarked performer in software delivery right now. This provides immediate guidance to shape plans to address software delivery deficits and get software engineering teams using DevOps techniques more successfully.
Innovation, risk aversion and delivering value
Findings from the report, analysing software delivery across countries, shows that UK businesses had an average 95% success rate in relation to the number of attempts to commit new code changes in 2020. Now while this seems great, more often in software development failure is a sign that innovation is taking place and boundaries are being pushed. A 95% success rate says that teams are not taking chances with their code. It suggests that they are spending too much time perfecting code and not moving fast enough to innovate quickly and at scale. Managing optimum workflow speed is a difficult task as it means reviewing a company's task management from the foundations up, but it is essential in the modern day.
The data makes it clear that, taken in aggregate, European companies perform well against global median developer metrics, although they are less productive than those in the US or UK. That said, Europe benchmarks well on the duration and mean time to recovery metrics. These indicate that European companies are strong at learning from failure and rapidly improving on code builds, as well as managing effective workflows.
We see standout performers in established European tech hubs that benchmark favourably with global leaders in software development. We also see improving performance levels in teams in a diverse set of emerging locations. However, the median level of performance remains lower than in North America, and the highest performers are currently isolated in a small number of pockets (specific cities and sectors). This means that knowledge remains siloed, skills are not evenly distributed and best practices are not being shared widely.
What can we do to improve?
Across the continent, tech clusters can work together and learn from each other, cooperating to share resources and skills to ensure that the sector really drives the innovation that society and the economy hopes for following 2020. Increasing adoption of modern software development techniques, such as continuous integration and delivery, and embracing a culture of taking measured risks, will drive innovation and excellence in technology execution like a flywheel boosting the output of a machine.
European countries are in a global race for innovation with almost every developed economy, and everyone is trying to catch up to the dominance of the US and China. Businesses are experimenting either through internal corporate innovation labs, building their own start-up accelerators, or investing directly in start-ups through corporate venture capital. The most powerful businesses in commerce right now grew from disruptive challengers in the past two decades. Existing businesses know that they needed to capture new ideas from innovators to ensure they stayed on top of disruptive change before their rivals ran away from them.
Learning from the technology leaders shows that the UK and EU must first and foremost create both the commercial conditions and the entrepreneurial culture for innovation to thrive. They must make it very simple for local technology disruptors to launch a business and then grow inside and, crucially, outside their local market. Now is the time, across Europe, to increase investment and to incentivise the right cultures and behaviours, in order to accelerate software-led innovation to a globally significant level.
Home page photo of London's 'Silicon Roundabout' by Oli Scarff/Getty Images.