In June 2016, when the Brexit referendum showed a 'Leave' victory, financial services was a sector predicted to be negatively impacted in the UK. Financial services is a key sector for the country, and not just in terms of foreign direct investment (FDI), but for the economy overall. With this increased uncertainty regarding how financial services investors could continue to operate in the EU from the UK, many were quick to announce plans to relocate or set up operations in cities still remaining within the EU – but has this happened at the scale predicted?
Foreign investment in the UK's financial services sector
Financial services accounted for 8% of FDI in the UK between 2017 and 2020, according to figures from the Department for International Trade. In 2017–18, FDI in the financial services sector declined by 14%, the same rate (-14%) as all other sectors combined in the UK. In contrast, in 2019–20, FDI the financial services sector declined by 6.1% while total FDI in all other sectors increased by 4.8%.
Financial services FDI as a percentage of the total in the UK was 8% in 2017–18, but fell to 7.5% in 2019–20.
The number of new jobs has been declining at a higher rate, falling 24.5% to 5,132 in 2018–19 with a further decline of 18.5% to 4,184 in 2019–20. 'Safe' jobs fell 94.4% in the 2018–2019 period, from 802 to 45, perhaps indicating an inability to prevent companies from moving operations abroad.
Where in Europe is the UK losing financial services FDI to?
While London is the financial services hub of the UK, in 2019, financial services FDI in the city hit a five-year low. London itself is also losing back office operations to smaller cities, as the need to be in the centre of the hub is no longer as prevalent.
How well do you really know your competitors?
Access the most comprehensive Company Profiles on the market, powered by GlobalData. Save hours of research. Gain competitive edge.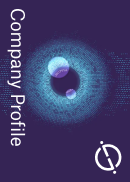 Company Profile – free sample
Thank you!
Your download email will arrive shortly
Not ready to buy yet? Download a free sample
We are confident about the unique quality of our Company Profiles. However, we want you to make the most beneficial decision for your business, so we offer a free sample that you can download by submitting the below form
By GlobalData
The pull of the regulatory environment, skilled workforce and financial services clusters across other European cities is attracting investors.
[Keep up with Investment Monitor: Subscribe to our weekly newsletter]
In 2019, Helaba Research stated that most banks leaving the UK due to the country leaving the EU had chosen Frankfurt as their new hub. The company announced 31 banks had located in Frankfurt since the Leave vote, followed by 14 in Paris, nine in Dublin, eight in Luxembourg and five in Amsterdam.
Which financial services companies are relocating?
A selection of financial services companies that have relocated or are planning to relocate from London to elsewhere in the EU include:
Barclays – In August 2018, UK-based Barclays announced plans to shift ownership of all of its European branches to Dublin, Ireland.
Deutsche Bank – In September 2018, Deutsche Bank stated plans to move assets from London to Frankfurt.
Bank of America  Merrill Lynch – In December 2018, Bank of America Merrill Lynch relocated its main EU banking arm and up to 100 staff from London to Dublin. The company merged its main EU bank in London, which oversees up to $60.86bn in assets, with its Irish subsidiary, creating a new European hub in Dublin.
Prudential – In March 2019, the UK insurance provider Prudential moved $50bn in assets to a new subsidiary in Luxembourg.
BNP Paribas – In March 2020, BNP Paribas announced it was moving more trading jobs out of London.
JP Morgan – In September 2020, JP Morgan was preparing to relocate 200 staff from London to cities including Paris, Frankfurt, Milan and Madrid.
Goldman Sachs Group – In September 2020, it was reported that Goldman Sachs Group was asking just over 100 staff to move from London to other European cities including Paris, Frankfurt and Madrid. This follows the signing of a lease for a new Parisian headquarters.
Morgan Stanley – As of December 2020, Morgan Stanley was planning to move about $121.72bn in assets out of the UK to Frankfurt, because of Brexit.
Commonwealth Bank of Australia – In December 2020, the Commonwealth Bank of Australia said it will move its European headquarters from London to Amsterdam.
Who will stay in the UK?
While some companies are relocating, many financial services investors still want to operate in both the UK and EU, as London will remain an attractive financial services hub globally. This, therefore, may require a presence in both markets.
In January 2020, regulatory consultancy Bovill stated that more than 1,400 EU-based companies had applied for permission to operate in the UK after Brexit, with over 1,000 of these planning to establish their first UK office.
While initially this may prove beneficial for the UK, with companies setting up smaller-scale operations, the loss of bigger operations will have a knock-on effect.
Investment Monitor chief economist Glenn Barklie says: "What we have seen so far is a decline in financial services FDI into the UK since 2016 and some high-profile relocations to other EU hubs. Although London will remain a global hub, its European competitors offer the assets required by financial services companies as well as the direct access to the EU markets to attract relocations as well as win new projects."
EY's financial services Brexit tracker noted in the final weeks of the third quarter of 2020 that more than 400 UK financial services job relocations to Europe were announced, taking the total number of jobs leaving the country since the EU referendum to more than 7,500.
The UK may feel a further impact in two or three years' time, when the EU could start to gain a bigger share of the UK's financial services market, with companies choosing to set up new – or expand – operations in the more attractive EU countries.
With no clear outcome for financial services investors in the Brexit deal, it remains to be seen if the UK's sector has yet felt the full impact of Brexit. While initially companies stated they would relocate, and some have, there are others that decided to sit tight and await the result of the trade deal, while making provisions behind the scenes. This has meant the exodus of companies from the UK hasn't happened at the scale initially predicted, even though financial services FDI into the UK has been declining since 2017.
Barklie says: "Although a Brexit deal was agreed in December 2020, it is yet to include references to financial services. With the UK economy heavily reliant on financial services, it is important the deal protects UK companies as well as encouraging foreign companies to enter the UK market."
In 2021 and beyond, Covid-19 will have a huge impact on FDI, and the effects of Brexit on the financial services sector will be harder to pinpoint until the market can recover from the pandemic.