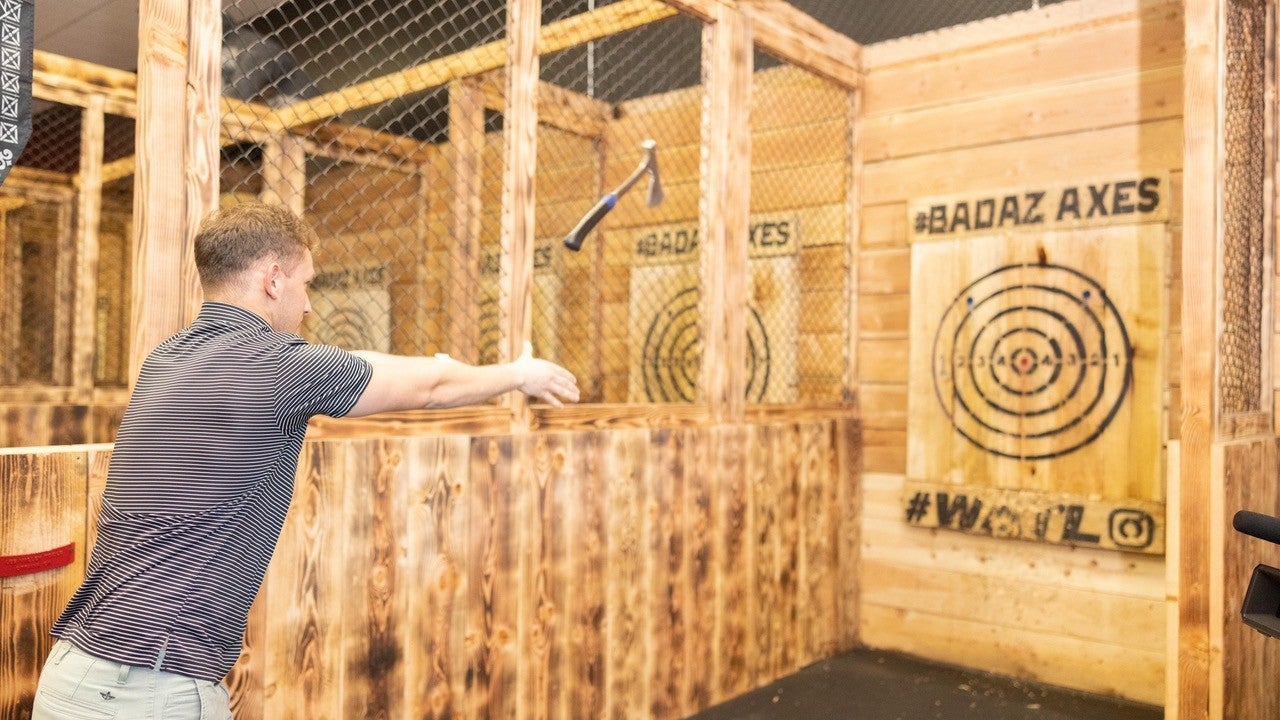 If the year 2021 in Surprise, Arizona, was a movie, the review would read: "Unexpected plot twists – and better than the prequel". Like a true blockbuster it featured monsters, comedy, action, romance – and even the occasional drama – but overall, not a bad production for a growing north-west Greater Phoenix suburb.
Here are some important takeaways from the past 12 months:
Retail romance
What started with Surprise's flirtation with new, trendy retailers and restaurants blossomed into a full-blown romance in 2021. Openings included Crumbl Cookies, Over Easy, Black Rock Coffee and popular hamburger restaurant Whataburger.
On top of this, SimonCRE revealed plans for a new 700,000ft2 outdoor mall along the Prasada 303 corridor. This new regional retail centre will be the largest project of its kind on the West Coast to be built in more than a decade and will include much-awaited retailers such as Total Wine, TJ Maxx, HomeGoods, Marshalls and Five Below, and restaurants such as Barrio Queen and O.H.S.O. Brewery. The romance is heating up.
Industrial action
The industrial sector raced into the Greater Phoenix West Valley market with guns-a-blazing, and Surprise saw a lot of the action. A prime example included Baker Development Corp., which acquired an 81-acre site at Cactus and the Loop 303, and will build more than a million square feet of new industrial development. The project will also feature a 16-acre retail component along Cactus Road frontage.
Other instances included 300-plus acres of BNSF-certified property at our Rail Plex, and South Dakota-based SWC Development Partners acquiring 27.9 acres. The latter broke ground on the final phase of Skyway Commons at Dysart and Cactus Roads, bringing a mix of eight buildings ranging from 25,000 to 140,000ft2.
On our flank is the rapidly emerging $35bn Taiwan Semiconductor project on the Loop 303 in North Phoenix. With their supply chain activating, Surprise and the entire West Valley is preparing for more action in 2022.
Rise of the indies
Everyone loves the little guys – meaning the independent, or indie, small businesses – which bring heart and unique personality to any city. Understandably, we witnessed dozens of these opening in 2021, but three notable ones were:
A to Z Polish Market – A to Z Polish Market is an authentic Polish grocery store specialising in eastern European goods, including a full deli with ready-to-go salads and hot traditional Polish and German items.
BadAZ Axes – A family friendly axe-throwing entertainment venue, and soon opening an escape room.
Surprise Comics – Surprise Comics expanded their Surprise location this year.
The Surprise Economic Development team supports locally owned businesses and looks forward to welcoming many more in 2022.
The multifamily superhero
Just when we all thought it was calm again, residential growth picked up like The Flash in the City of Surprise. The city issued more than 2,800 single-family home permits last fiscal year – a 38% increase from the year before and a ten-year high. Then, we saw a surge in multifamily home growth unlike ever before.
In 2019, Surprise had five existing multifamily projects in the community. In 2020, it was as if Bruce Banner turned into the Hulk. Almost overnight, the community had 25 multifamily projects in development review or under construction, representing 6,000 units. Currently, there are 34 projects representing more than 8,000 new units building in Surprise – with no sign of multifamily development interest slowing down.
Multifamily really is the superhero of the year; here to save the day. A statewide shortage in housing supply demands new development and new affordable options like multifamily products. In 2022, the Surprise Economic Development Department will be doubling down on initiatives that will leverage the city's population growth. This will include local workforce development initiatives, identifying infrastructure and sustainability solutions to support the growth, and making sure we are working smarter in 2022 to foster entrepreneurship, small business services and the care and feeding of the local businesses that we love to serve.
"We're not in Kansas anymore"
In honour of our friends from the originally Kansas-based Ottawa University in the City of Surprise, a final line from the movie The Wizard of Oz: "There's no place like home." The year 2021 has been an adventure, but we feel fortunate to call Surprise our home. The City of Surprise Economic Development team wishes everyone a healthy, safe and successful 2022.
For more information about the City of Surprise Economic Development Department, visit www.surpriseaz.gov/econdev. For more famous movie lines, visit the American Film Institute's '100 Years of 100 Movie Quotes' at www.afi.com.