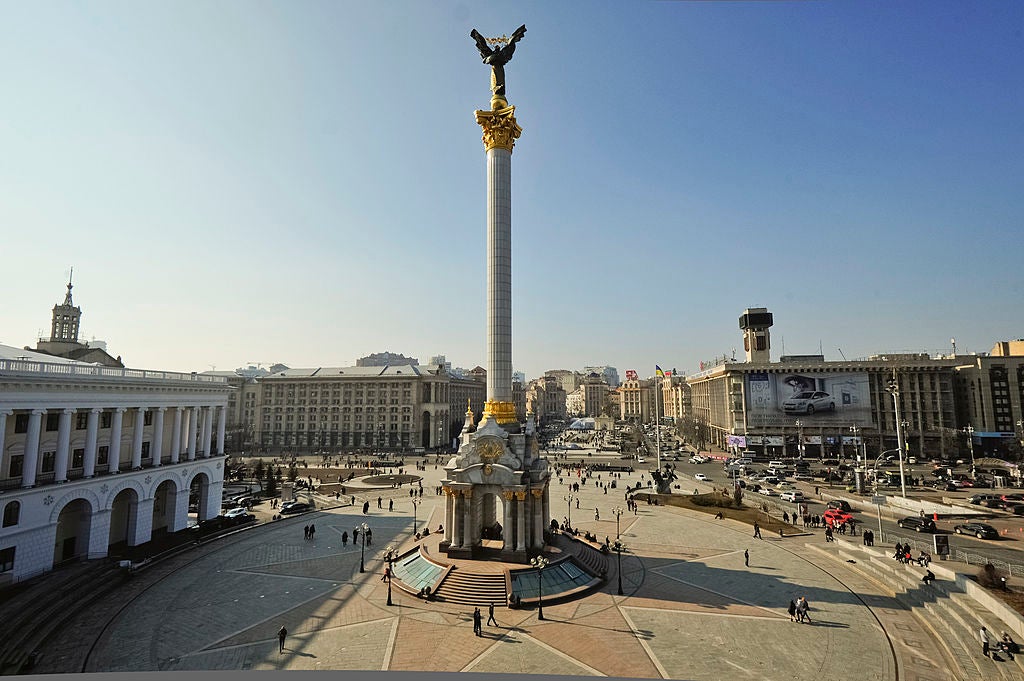 Ukraine is one of the most significant economies in Europe with an array of attractive sectors for investment, some of which are still thriving despite Russia's ongoing invasion. The country is also Europe's eighth most populated nation, with 43 million inhabitants. Since the start of the war in Ukraine, some seven million people have fled the country, especially from urban centres.
Although this displacement will affect Ukraine for decades, many people have returned. Ukraine's economy has been brutalised but is also holding out for an inevitable bounce back once the war is over. In fact, the Ukrainian government has already told international investors that 'now is the time' to invest in Ukraine again. As such, Ukraine's largest cities will be looking to bring in foreign direct investment. Based on pre-conflict population data, the seven largest cities in Ukraine are Kyiv, Kharkiv, Donetsk, Odessa, Dnipro, Zaporizhzhya and Lviv (in order from the largest first), and here are the sectors in which they excel.
1) Kyiv
Population: 2.8 million
Kyiv is the capital of Ukraine and one of Europe's most populous cities. It is also one of the oldest and most continuously inhabited cities on the continent (with more than 1,500 years of uninterrupted history). Beyond Kyiv's major administrative functions, with considerable employment across ministerial offices, it is an important industrial centre with a wide range of manufacturers and factories across all parts of the city. At the heart of these is the production of complex machinery and precision tools such as specialised equipment for chemical works and aviation.
Kyiv's chemical industry, more generally, is another strength, alongside consumer goods manufacturing, lumber milling and construction materials (bricks and reinforced concrete).
Moving away from traditional industries, Kyiv is also one of Ukraine's tech hubs, employing 40% of all IT professionals in the country. With its large number of accelerators, incubators and service providers, Kyiv is an IT industry leader in eastern Europe (it is worth noting that Ukraine's technology sector is the country's third-biggest export). Thanks to its location and well-developed infrastructure, Kyiv can compete with many European cities as a top-tier transit and transportation hub.
How well do you
really

know your competitors?

Access the most comprehensive Company Profiles on the market, powered by GlobalData. Save hours of research. Gain competitive edge.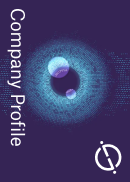 Company Profile – free sample
Thank you!
Your download email will arrive shortly
Not ready to buy yet? Download a free sample
We are confident about the unique quality of our Company Profiles. However, we want you to make the most beneficial decision for your business, so we offer a free sample that you can download by submitting the below form
By GlobalData
2) Kharkiv
Population: 1.4 million
Kharkiv was founded in 1654 as a small fortress but after these humble beginnings grew to become a major centre of industry, trade and Ukrainian culture in the Russian Empire. Today, Kharkiv is one of Ukraine's cultural, scientific, transport and industrial centres, with heavy and light industry playing the key role in the city's economy. This much is visible, since hundreds of industrial facilities are spread out across the city, including the renowned Morozov Design Bureau and the Malyshev Tank Factory (leaders in world tank production from the 1930s to the 1980s). Today, the city's key exports are pharmaceuticals, machinery and equipment, electrical equipment and automotive components. As a result, some of the world's largest manufacturers have set up shop in Kharkiv and its region, among them Samsung, Nestlé, EPAM and Philip Morris International.
3) Donetsk
Population: 1.02 million
Donetsk was established in 1869 as a settlement for the workers of the New Russia Company of Anthracite, Iron, and Rail Production (known today as the Donetsk Metallurgical Plant), which was founded and owned by the Welsh industrialist John Hughes. Donetsk was one of the largest metallurgical, coal mining, machine-building and chemical industry centres in Ukraine, with around 200 industrial enterprises that employed some 190,000 workers in 2008. However, Russia's 2014 annexation of parts of Ukraine has hit Donetsk's economy hard. The ongoing war has doubled down on the city's economic crisis. Nonetheless, it remains a national hub for metallurgical specialisation.
4) Odessa
Population: 1.01 million
Dubbed the 'pearl by the sea', and founded in 1794 by Catherine the Great, Odessa has a well-established history as a commercial centre and place for retreat. Today, the city remains economically crucial for Ukraine since it is the country's strongest link to the world economy. Three Black Sea ports in Ukraine, chief among them Odessa, handled more than 70% of Ukraine's exports before the war. Russia's Black Sea blockade and Ukraine's defensive mining of its waters have stopped all shipments, including those of wheat, of which Ukraine was the world's fifth-largest exporter – which is the main reason why wheat prices went up by more than 50% this year.
Odessa also boasts Ukraine's biggest oil and gas terminal, and is home to a diverse industrial sector. In particular, it is known for its chemical industries that produce paints, natural and artificial dyes, and fertilisers, while its metallurgy and food processing are also of note.
Beyond industry, Odessa is also an important administrative, educational and cultural centre of Ukraine, with more than 20 higher educational institutions and around 80 scientific research facilities. The city is also one of the top tourist destinations in Ukraine. In 2019, a record year for the tourism sector worldwide, more than 3.3 million tourists came to discover the heritage and cultural wealth of Odessa. The city's IT and tech sector has also developed in recent years with the likes of Snapchat, Rakuten and Samsung opening research and development centres in the city.
5) Dnipro
Population: 1 million
Dnipro, founded in 1783 alongside the Dnieper river, is one of the largest industrial cities in Ukraine. It has developed a huge iron and steel industry thanks to iron ore, manganese and coal from nearby cities, alongside Dnipro's hydroelectric power from the river. Its greatest industrial exports include castings, plates, sheets, rails, tubes and wire, alongside larger units for electric vehicles, agricultural machinery and mining equipment, as well as light-industrial machinery and radio equipment.
Coke-based chemicals, tyres, plastics, paint, clothing, footwear, foodstuffs and other materials are also produced in Dnipro, which has a major university (and institutes) for mining, agriculture, chemical technology, metallurgy, medicine and railway engineering. As such, the main foreign companies in Dnipro are industrial, such as ArcelorMittal, Procter & Gamble and Linde, alongside more than 100 other names across industry, agriculture, construction and retail.
6) Zaporizhzhia
Population: 738,000
Zaporizhzhia, which means 'beyond the rapids', is situated on the Dnieper river, a strategic location that has allowed it to house multiple power stations including Zaporizhzhia Nuclear Power Plant (the largest nuclear power station in Europe). It is also home to Zaporizhzhia thermal power station and Dnieper Hydroelectric Station.
From its electricity-generating hub, the city has developed a large metallurgical industry, including a major iron, steel and aluminium plant and one of the largest strip-rolling mills in Ukraine. From these materials, Zaporizhzhia has created an industrial base for aircraft engines, automobiles and other heavy industrial goods. In fact, the country's main car manufacturing company, Motor-Sich, is based in the city, as are other automobile manufacturers at Zaporizhzhia Automobile Factory.
7) Lviv
Population: 717,000 (Note: Lviv, in stark contrast to the other cities discussed in this article, has seen a huge increase in its population since the war, as it is one of Ukraine's most westerly cities.)
Although Lviv is the seventh-largest city in Ukraine (based on pre-war data), it is arguably the best known after Kyiv. Founded in the mid-13th century by Prince Daniel Romanovich of Galicia, the city rapidly became one of the main trade centres of medieval Europe due to its location at the crossing of two profitable routes. As a result, Lviv is now Ukraine's most valuable economic, cultural and scientific hub, alongside Kyiv. This is why the city has the largest number of historical and architectural monuments in Ukraine, with 2,500 on display. It is no wonder, therefore, that the city attracted 2.5 million tourists in 2019 (alongside numerous international events and conferences).
Lviv is also Ukraine's tech hub, home to 511 companies in IT that employ 31,000 people (48% of whom are software engineers). As such, the city has garnered numerous foreign companies in the business process outsourcing sector (such as Crédit Agricole, SoftServe and EPAM). Lviv's strategic location and connectivity have also created a (now centuries old) industrial sector that focuses on the manufacturing of buses, agricultural machinery, loading machinery, bicycles and television sets (as well as consumer goods and foodstuffs). Lviv's economy has been the least affected by the war of all Ukraine's cities, especially its thriving IT sector.