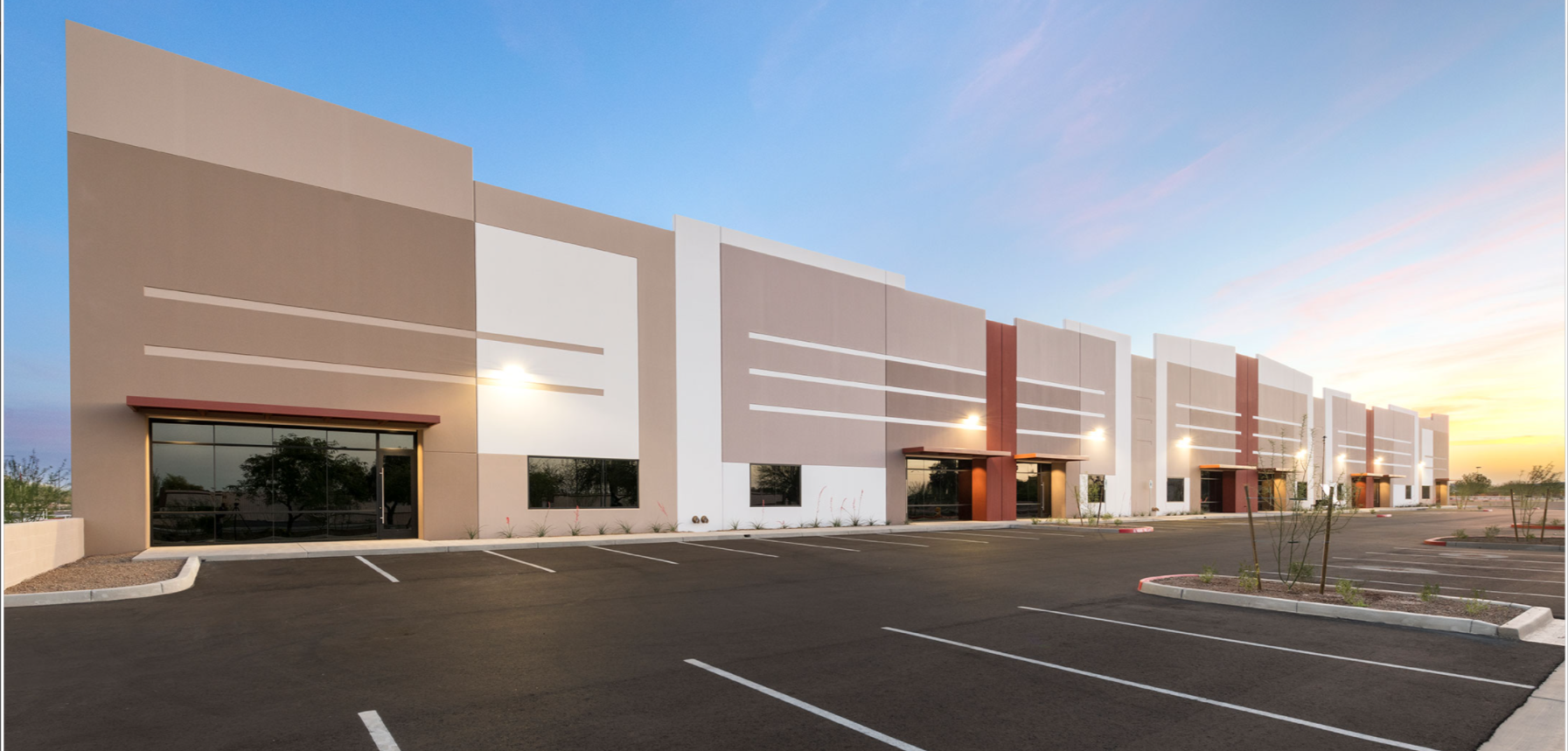 What came as a surprise to this US city in the Phoenix Metro area was the pandemic-era industrial boom of 2020. It continues unabated. With online shopping sales at an all-time high, the Covid-19 pandemic has sped up the process of industrial development, and in the city of Surprise, Arizona, there is one standout development that deserves some limelight: the Surprise Railplex industrial area. The acceleration of developer interest over the summer of 2021 was unprecedented but understandable when you consider the numbers behind Surprise's growth.
Surprise by numbers
As a suburban community north-west of Greater Phoenix, Surprise is best known as a spring training baseball community to the Kansas City Royals and the Texas Rangers. Its population is approximately 150,000, but the area attracts 250,000 tourists each year. Surprise has grown 337.9% since 2000 when the community had a population of just 30,848. Reaching a population of 117,517 by 2010, the rapid housing growth made Surprise extremely vulnerable to the lasting economic impacts of the 2008–10 housing crash. Even today, almost 70% of the workforce must leave the city each day for employment and they have a longer average commute (28.2 minutes) than the normal US worker at 25.5 minutes.
The takeaway is that this growing population will serve local businesses well and are likely to be seeking jobs located closer to home: business developments make sense.
About Surprise Railplex
Over 120 days in 2021, from June to September, industrial developers acquired the final 400 acres in the two-square-mile industrial site earmarked for the new Surprise Railplex. The BNSF railroad runs through Surprise Railplex and makes an attractive feature for manufacturers and material distributors.
The great news is that roughly half of the two million square feet (ft2) of industrial buildings are speculative, which offers opportunities for foreign investment and rapid market-ready sites.
The Surprise Railplex has some already-established business parks: of note are Surprise Pointe, Skyway Commons, Cactus Commerce Center, Summit Business Park and Level Crossings.
Skyway Commons, for instance, is planned to be built as a speculative project with nine buildings totalling more than 400,000ft2. Meanwhile, Level Crossings is planned in three phases. Its Phase I building is 100% occupied with Phase II leasing quickly featuring smaller industrial flex buildings for maker-space manufacturing. Phase III is adapting to dynamic market needs and will offer 10,0000ft2.
Making economic sense
"The West Valley is rapidly growing with manufacturers and distributors, many of which will be supporting industries for Taiwan Semiconductor Manufacturing (TSMC)," states Tom Theobald, senior vice-president, development at Mohr Capital and owner of land at Summit Business Park. "These users are driving the demand for locations along the important Loop 303 corridor. This connects them not only to TSMC, but to the ports in Los Angeles, Long Beach and beyond. Surprise has an advantage by being strategically positioned to access both. Equally as important, Surprise has the amenities and talented workforce these companies require to be successful."
Some of the projects populating the industrial park include a confidential company in the automobile industry that purchased 125 acres in Cactus Commerce Center and will bring 400 jobs. The Amazon last-mile delivery station was built in 2021 with 145,000ft2 in Surprise Pointe on 37 acres of land. J Bugs, a company from Oceanside, California, expanded its vintage VW parts company to an 80,000ft2 foot building in Summit Business Park with approximately 50 jobs. Rinchem, a chemical manufacturing company, supports semiconductor manufacturing and chose to be close to the north Phoenix TSMC plant to increase supply chain efficiency. The collective activity is generating 3,000 jobs for the area over the next 18 months.
Senior vice-president and associate broker at Avison Young Kevin Helland, who manages the Skyway Commons project, says: "Our client, SWC Development Partners, selected the City of Surprise to construct its supply chain and manufacturing project due to its strategic location to TSMC, its connectivity to multiple major freeway systems connecting the submarket to the ports of California and other key markets in the south-west mountain region, and the availability of a robust skilled labour force."
An ideal location
Supporting these developments is their location within the Greater Maricopa Foreign Trade Zone (GMFTZ #277), which is designed to foster economic development and attract new businesses to the West Valley. The GMFTZ offers manufacturing companies several cost-saving and operational benefits, for instance. Nearly a decade after activating, the zone is comprised of companies from all over the world garnering the unique federal and local customs and tax benefits.
"The Greater Maricopa Foreign Trade Zone is the West Valley's own federally recognised foreign trade zone that enables manufacturers and other industries to maximise duty and customs efficiencies," explains Mike Hoover, City of Surprise economic development assistant director. "In short, it helps West Valley companies and operations compete nationally and internationally."
Success is no surprise
Working closely with the City of Surprise staff through the development process is key to a successful project. "The City of Surprise officials and staff have been great to work with," says Mohr Capital's Tom Theobald. "We are experiencing a high level of service from the Community Development Department and great support from the economic development team."
Kevin Helland of Avison Young says: "The City of Surprise has been a real asset in our quest to deliver this project by streamlining its planning and zoning processes and leveraging its economic development resources to target users seeking opportunities in the Arizona market."