A lack of access to clean water and sanitation – the provision of which to all by 2030 forms the UN's sixth Sustainable Development Goal (SDG) – has risen in importance during the Covid-19 outbreak, as handwashing has been a key recommendation for stopping the spread of the virus. This seems to have stirred some governments and businesses into action when it comes to putting investment into this area.
"Covid-19 has had a positive impact on SDG6, as it has renewed the focus on sanitation, sanitisation and hygiene," says Sanjay Banka, executive chairman at Banka BioLoo, a social enterprise providing sustainable sanitation across India. "Access to water, sanitation and hygiene [WaSH] is akin to preventive healthcare, and strong implementation by countries will reduce instances of endemics, epidemics and pandemics, or at least slow the spread.
"However, there may have been a reduction in resource allocation to WaSH as a result of these resources being diverted due to the Covid-19 pandemic, but overall, governments, businesses and civil society have realised the importance of sanitation and hygiene as a result of the pandemic."
Developing countries set to miss SDG6 clean water target
Although access to water, sanitation and hygiene can assist in the fight against viruses spreading, a clean water risk index produced by Investment Monitor shows that some developing countries are still some way off ensuring clean water and sanitation for all, and therefore set to miss the targets set by SDG6.
How well do you
really

know your competitors?

Access the most comprehensive Company Profiles on the market, powered by GlobalData. Save hours of research. Gain competitive edge.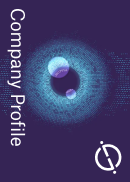 Company Profile – free sample
Thank you!
Your download email will arrive shortly
Not ready to buy yet? Download a free sample
We are confident about the unique quality of our Company Profiles. However, we want you to make the most beneficial decision for your business, so we offer a free sample that you can download by submitting the below form
By GlobalData
On top of the indicators shown in the index, there are also rising concerns that investments in water are under threat due to resources being redirected as a result of the pandemic, at a time when they are needed the most.
A report from End Water Poverty and WaterAid reveals that developing countries have less to spend on sustainable development, including access to safer water, due to governments having to "spend stretched resources on the emergency response" instead of using them on problems identified within the SDGs. Other reasons include a drop in domestic spending and a slowdown in aid from donor countries, which themselves are facing "deep recessions and worsening public finance".
Lack of investments and water tariffs are among the many reasons why so many people are still left behind when it comes to such a basic need. Colin Herron, the Global Water Partnership
"Since the start of the pandemic, efforts to stop the spread of the virus have had a major impact on all countries' economies, affecting in many cases donor countries," says Colin Herron, global coordinator, water solutions, for the SDGs at Global Water Partnership. "Lack of investments and water tariffs are among the many reasons why so many people are still left behind when it comes to such a basic need, which is also a human right."
Herron adds that in 2016 the World Bank estimated the annual capital costs of meeting SDG targets 6.1 and 6.2 (which focus upon drinking water and sanitation) to be $114bn per year, about three times the current level of investment.
Catarina Fonseca, an associate at non-profit organisation IRC WASH, agrees with Herron that tariff settings are a major constraint to financing the water sector, along with the regulatory design of subsidies to reach those being left behind. She adds that for many service providers and utilities, the Covid-19 pandemic has badly hit their revenues as activities from industry and commerce have decreased.
"In middle to higher-income countries, many public development banks have created short-term, highly concessional credit lines to support liquidity problems," she says. "In lower-income countries it is uncertain how the shortage of funds to meet operational costs is being met."
Sustainability rises on the agenda
Herron stresses that it is essential to ensure a water supply for cities, industries, agriculture and energy generation within the limits of sustainability – i.e. that short-term gain is not allowed to jeopardise future well-being.
Figures from Monitor Network's sustainable infrastructure database reveal that 69% of water and sewage projects announced globally between 2010 and 2020 were considered 'sustainable'. Sustainable water and sewage projects represented 8.6% of the total energy and utilities investments announced in that period.
An analysis done by Investment Monitor shows that the Middle East and North Africa (MENA) region attracted the highest number of sustainable projects in this sector over the past decade, amounting to 397, followed by Asia-Pacific with 295 projects.
MENA performs so well because the region hosts some of the leading countries when it comes to receiving sustainable water and sewage projects, such as Saudi Arabia, Oman, the United Arab Emirates, Egypt and Qatar.
Some recent projects announced in these countries include a smart distribution management system by Dubai Electricity and Water Authority, the expansion and upgrade of the Alexandria West Waste Water Treatment Plant in Egypt financed by European Investment Bank, and a public-private project for a sewage treatment plant in Oman launched by Haya Water.
Though countries in the MENA region score impressively in water and sewage infrastructure projects announced over the past decade, the country that dominates this sector is the US, attracting 159 projects. Other countries to perform well include India, China, Australia and the UK.
With the emphasis on smart cities we can expect to see FDI engagement increasing, as sustainable water is intrinsic to any smart city. Michelle T Davies, Eversheds Sutherland
However, the analysis finds that the sustainable water and sewage projects are not equally split around the world. The top 20 countries account for 66.2% of the total number of announced projects, while the rest of the world has attracted only 33.8%, amounting to 400 projects. This highlights the lack of such investments in several parts of the world, and especially in sub-Saharan Africa and South and Central America, and underlines the inequality in sustainable development opportunities at a global level.
The analysis also reveals that the majority of announced projects have already been executed, with just 1.1% 'on hold' and 0.2% cancelled.
Where are the FDI opportunities?
Michelle T Davies, partner and international head of clean energy and sustainability at Eversheds Sutherland, says that sustainable water is becoming a key area for foreign direct investment (FDI). "With the emphasis on smart cities we can expect to see FDI engagement increasing, as sustainable water is intrinsic to any smart city," she says. "The challenges as always will be host country support, its investment regime and economic strength, and the fitness for purpose of local regulation – the usual factors." She adds that the investment opportunities are global but will clearly be most impactful in countries that lack the basics.
Banka at Banka BioLoo agrees that many developing countries have limited resources, coupled with competing priorities. He highlights that FDI in WaSH can go a long way in achieving SDG6 by 2030, and can definitely accelerate its implementation.
He explains that investment opportunities are primarily in asset building and infrastructure creation, such as clean water provision, safe toilets and waste management, handwash stations, fecal sludge management and treatment plants.
Indeed, water-related sectors offer some solid investment opportunities, delivering good returns, according to Herron. "This water crisis can very much be an opportunity for smart investments, since money invested in water has a very good return on investment, especially when considering the multiple benefits, including health, productivity, the mitigation of future risks and so on," he says. "According to a World Bank study, for every dollar invested in drinking water and sanitation, depending on the context, the return on investment can be anywhere between $2.5 and $7."
Given the pay-offs that can come from investments in SDG6, such as higher productivity, reduced health costs, increased school attendance, gender equality and improved living conditions, it would appear that investment into water, and more specifically in sustainable water and sewage infrastructure, can deliver a measurable impact on areas of society that foreign investors cannot overlook.
This is one of the articles in Investment Monitor's 'SDG Focus' series. The full list of articles is listed below.