Clinical Data Management: Introduction
When it comes to clinical data, everything matters. In short, clinical data management software is a critical and essential part of any clinical trial for medical or research facilities, as well as pharmaceutical companies. Ultimately, this is true for any entity involved in the business of clinical trial data management.
Clinical data management systems (CDMS or CTMS for Clinical Trial Management Systems) are overseen by professional companies that specialise in this sector. It involves the process of data collection itself, the validation of that data, and preparing it for the statistical analysis that leads to eventual clinical trials. Clinical Data Management (CDM) is a critical phase in clinical research.
It is designed and has been developed to generate and deliver high-quality, reliable, and statistically sound data from clinical trials. In the medical field, and the associated or affiliated sectors, reliability and security are not open to compromise.
Not only does this ensure accurate and reliable data, but it also contributes to a significant reduction in the time it takes to go from the drug development phase to marketing the medical or pharmaceutical product or treatment.
Collection, collation, protection, reporting, tracking, security. Each is as important as the others. Before we proceed to extrapolate and ruminate on these matters, let's outline things with clarity. We can start by detailing what clinical data management means and everything that clinical trial data management entails on a business and technical level.
From the clinical trials to the introduction of medication and treatments that are predicated on these, every stage includes the use, storage, and correlation of information that is medically sensitive, highly personal, and clinically critical. Collection, validation, integration, and presentation are all integral parts of clinical data management tools and software.
How well do you
really

know your competitors?

Access the most comprehensive Company Profiles on the market, powered by GlobalData. Save hours of research. Gain competitive edge.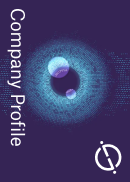 Company Profile – free sample
Thank you!
Your download email will arrive shortly
Not ready to buy yet? Download a free sample
We are confident about the unique quality of our Company Profiles. However, we want you to make the most beneficial decision for your business, so we offer a free sample that you can download by submitting the below form
By GlobalData
Medical Professionals Utilizing Data Management For Clinical Research
So, who uses clinical trial data management software, and how critical is it in and across the medical and pharmaceutical sectors? CROs, medical researchers, and trial administrators are major users, employing high-end and sophisticated software systems to design, map out, manage, and monitor the lifecycle of clinical trials from start to completion.
With robust and heavily enforced industry regulations designed to ensure clinical and medical trials maintain compliance, each medical institution and the industry as a whole is heavily invested in CDMS.
So, what benefits and efficiencies does high-quality, field-leading clinical data management deliver? Put simply, the advantages are numerous, each with its innate value. One of the most critical elements is the extraction of essential clinical data that boasts an impeachable standard while being faultlessly reliable and fully comprehensive.
In fiscal and project timeline terms, obtaining this data assists in reducing clinical study times and, importantly, enables a reduced or limited cost for drug development.
The global medical and clinical drug trial and data landscape is an ever-evolving one. Lowering the complexity of clinical data management assets is driving the growth in its wider adoption, usage, and implementation around the developed world.
As the burgeoning need or requirement to collect, collate, and validate clinical data continues apace, it is axiomatic that there is a simultaneous need to introduce secure, reliable CDMS.
For a deeper dive into CDMS, our white papers provide a more granular study with essential information and up-to-date reports. Not only does this provide important data for medical field professionals involved in clinical trials, software procurement, and systems management, but it also showcases the benefits of high-end CDMS to ensure informed choices can be made by senior decision-makers in this field.
Current Clinical Data Management Technologies
Whatever and wherever the trial may be, one of the key elements of its success is the quality and application of clinical data management. The importance cannot be overstated, with the results directly influencing and often determining the development of medical treatment decisions.
With the health of patients at the forefront of these trials, the software and cloud-based technologies used are subject to some of the strictest regulatory standards in the medical industry.
Many industry experts are predicting the continued use of Cloud-based clinical data management systems as the predominant innovation.
Global clinical trials are advancing in number and scale. In tandem with this, clinical trial data management systems are becoming both more numerous and necessarily advanced.
One size does not fit all when it comes to explaining or structuring the technology management system ecosystem. Electronic data capture (EDC), e-clinical platforms, automated clinical research support, quality assurance management systems, and electronic regulatory management systems are some of the software systems employed by data management companies.
Leading names in the industry include, but are not limited to global names such as Oracle Corporation (US), Medidata Solutions (US), Parexel International (US), Bioclinica (US), and IBM (US), Bio-Optronics (US), Datatrak (US), Veeva Systems (US), DSG (US), MasterControl (US), ERT (US), Advarra Technology Solutions (US), MedNet Solutions (US), ArisGlobal (US), DZS Clinical Services (US) among many others.
Clinical data management companies and systems continue to evolve and have been revolutionized using tech tools and software solutions.
As well as enabling the improved organisation and more rapid and efficient analysis of patients' records, clinical data management software and cloud computing do much more. They have simultaneously improved transparency and collaboration within the range of medical professionals that use and rely on it.
Functional Features for Clinical Data Management Software
With reliable data as the ultimate goal and barometer for clinical trials, selecting the most efficient, secure, and feature-rich software is a procurement must.
Alongside the obligatory cybersecurity essentials, encryptions, protections, and backups, several elements govern what should be sought in software and clinical data management systems:
Every CDMS must meet all regulatory requirements
Features and Functionality must have in-build data security
Advanced capability for capturing and storing clinical trial data
CDMS must have coding, error-checking, and mapping capabilities and features
Facility to create audit trails, identify and resolve data discrepancies
Automated, streamlined and, perhaps most importantly, secure solutions supported by artificial intelligence (AI), machine learning, and natural language processing (NLP) are also being employed and deployed. This is designed to to improve overall data accuracy and facilitate as well as accelerate rapid data analysis.
Technologies such as electronic data capture (EDC), e-clinical platforms, automated clinical research support, quality assurance management systems, and electronic regulatory management systems are being used by companies more universally. This is based on the need to provide informative data exchange among stakeholders, including providers, patients, and payers.
They also facilitate new economic models and help in ensuring compliance with internal protocols and other regulations.
Facts and Figures for Clinical Data Management System Usage
Harnessing the power and potential of emerging and advanced technology is something the healthcare industry embraces. From testing to diagnostics, drug production to clinical trials, the need for efficiency is driven by both patient needs and the underpinning financial considerations.
In 2023, it has been estimated that across the various global healthcare sectors, the industry has generated revenues of over 72 billion US dollars from healthcare IoT usage (Internet of Things). With forecast growth by 2025 predicting a rise to almost 190 billion, technology and healthcare are becoming genuinely inseparable.
As the sector enjoys continued growth, the Asia Pacific region is seeing a particularly exponential advance in clinical trials. With this comes the increasing demand for the clinical data management systems industry to provide cutting-edge software that matches the needs and keeps up with the speedy growth of the medical industry research and development in the region.
Privacy and Security in Clinical Data Management Services
Healthcare providers, pharmaceutical firms, clinical researcher teams, and consumers all privilege and prioritize privacy and data security above all else. With cybersecurity in the pharma and extended medical industries now a critical element for all personal data repositories, clinical trial data management is required to be fastidious with all records and sensitive information.
Any leak, breach, or porous elements within CDMS could be catastrophic, meaning any software vulnerabilities must be immediately rectified and software constantly monitored and upgraded to meet new advances. A centralized database is often standard for any healthcare records, patient data, and clinical research information.
The clinical trial data management sector is increasingly seeking a more streamlined and less central storage methodology. In many cases, this enhanced system heightens privacy and security setups. In IT terms, Blockchain is also becoming a more widely used network, designed to minimize healthcare and data management systems' potential weaknesses.
With less to be concerned about in terms of clinical data management security, clinical trials can be accelerated, with data being collected and stored more efficiently.
Forecasting the Future for Clinical Data Management
As Artificial Intelligence (AI) capabilities and implementations become more widespread and, perhaps, more mainstream, clinical data management systems are also evolving.
Whether it is machine learning that allows vast amounts of data to be examined, collated, and delivered in tabular formats or AI systems that can identify statistical patterns through hard data, it will likely be harnessed more as the industry progresses.
With such a sizeable amount of data from clinical sites, patient trials, and drug research and development results, CDMS continues to need greater capacity and, in turn, a speedier process. As with any such advancement, of course, the accuracy, security, and privacy of this data remains of paramount importance.
Our GlobalData cloud-focused clinical data management white paper, available to download by following the link above, discusses other innovations, advances, and issues that could disrupt and advance the clinical data management landscape.
These discussions include deep dives into current and potential innovation pathways. Also found in the content is information pertaining to patent filing trends, key application areas, potential unicorns, real-world innovations, alternative datasets to track adoption trends using deals, jobs, social media, company filings. There is also some information providing the latest news and a look at key companies in clinical data management systems.