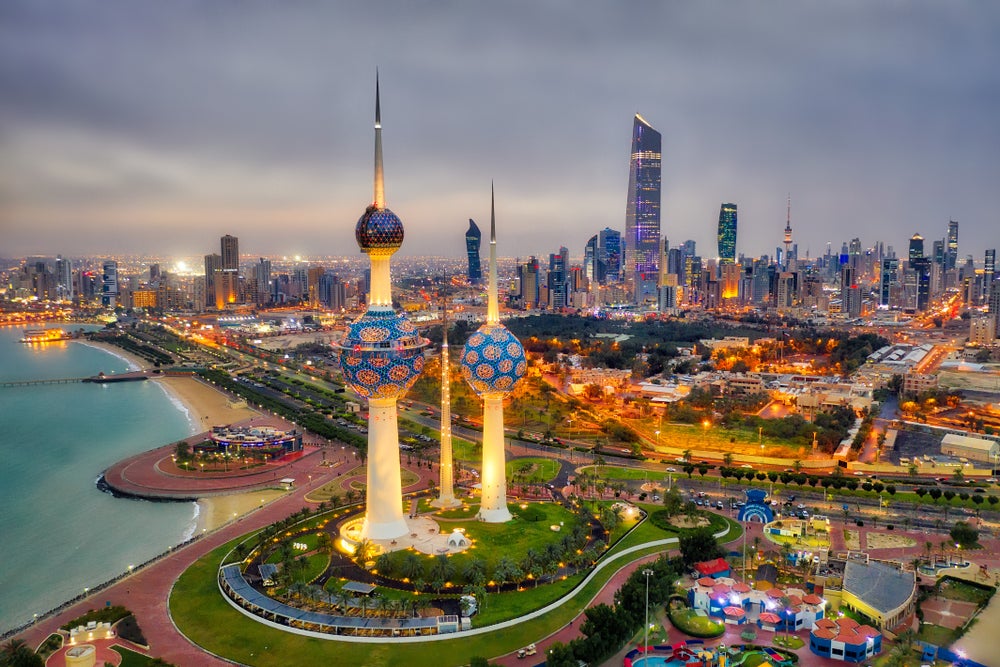 In theory, Kuwait should be one of those small countries that hoovers up large quantities of foreign direct investment (FDI). The Gulf state is one of the wealthiest nations on Earth. It has strong economic indicators such as low public debt levels and one of the highest GDP per capita anywhere in the world. It also hosts the Kuwait Investment Authority, one of the world's largest sovereign wealth funds, which has about $800bn (Kd247.27bn) in assets.
Kuwait also has a young, well-educated indigenous population as well as a strong banking and financial sector. Furthermore, its geographic proximity to countries such as the United Arab Emirates, Saudi Arabia and Iran makes it an ideal gateway to the Middle East's larger markets.
However, the reality is that Kuwait struggles to attract FDI. In 2022, for example, it attracted just $758m in FDI inflows, according to the World Investment Report 2023, commissioned by UNCTAD.
Despite efforts by the Kuwait Direct Investment Promotion Authority (KDIPA) to coordinate and facilitate FDI, this has not translated into inflows.
FDI accounted for only 0.4% of Kuwait's gross domestic product (GDP) in 2022, which is among the lowest in the entire Middle East and North Africa (MENA) region, according to World Bank data. By comparison, in Bahrain, which has a smaller population and economy than Kuwait, FDI made up around 4.5% of GDP in 2021.
Kuwait's lack of FDI is primarily based on inherent challenges including an overreliance on oil, a business environment that is deemed unfriendly by some and a domestic political scene that is hindering reforms.
How well do you
really

know your competitors?

Access the most comprehensive Company Profiles on the market, powered by GlobalData. Save hours of research. Gain competitive edge.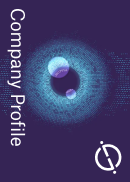 Company Profile – free sample
Thank you!
Your download email will arrive shortly
Not ready to buy yet? Download a free sample
We are confident about the unique quality of our Company Profiles. However, we want you to make the most beneficial decision for your business, so we offer a free sample that you can download by submitting the below form
By GlobalData
Oil reigns supreme in Kuwait FDI scene
Kuwait, an Opec member, holds around 7% of the world's oil reserves. Oil accounts for roughly half of the country's GDP, as well as 95% of exports and approximately 90% of government export revenue.
As a result, a large proportion of inward FDI goes towards large infrastructure projects in the hydrocarbon sector, often through state or quasi-state entities.
Kuwait's oil dependence is now presenting a problem, however. Although its economy recovered to 8.2% growth in 2022 after years of lacklustre performance, real GDP is set to grow to just 0.1% in 2023 and 2.6% in 2024, according to the International Monetary Fund's (IMF) latest report. Growth in Kuwait's oil sector is set to decline to 2.7% in 2023 due to oil production cuts under the October 2022 Opec+ agreement and the April 2023 Opec+ announcement, according to the IMF.
"Though Kuwait has great wealth, a low debt-to-GDP ratio and strong budget surpluses when oil prices are high, the massive public sector and sticky spending mean that the situation can quickly turn for the worse during periods of extended low oil prices," says Derek Silva, director of research at Market Securities, a Dubai-based brokerage. "We are sure that foreign investors are aware of this and, thus, are cautious."
Do Kuwait's non-oil sectors offer opportunities?
In contrast to its oil industry, Kuwait's non-oil sectors are forecasted to grow by 3.8% in 2023, according to the IMF, and this could open new opportunities to foreign companies.
Kuwait Vision 2035 aims to develop projects and initiatives to support economic diversification. Vision 2035 encourages FDI in strategic industries including information and communications technology, renewable energy, electricity and water, tourism, healthcare and education.
"The country boasts significant untapped potential, especially in the field of research and development, medicine, science and technology and education," says Junaid Ansari, head of investment strategy and research at Kamco Invest, a Kuwaiti non-bank financial institution. "The government provides the required conditions and financing through its various agencies including Kuwait Institute for Scientific Research, as well as established funds to help new product development, technology and knowledge transfer and enhance entrepreneurial skills."
Bader Al Saif, an assistant professor of history at Kuwait University, says that foreign investors should keep their eyes on the construction, transport and logistics sectors, and the hydrocarbons ecosystem, to name but a few.
He cites projects linked to Vision 2035 including Mubarak port and Al Mutlaa, Kuwait's largest residential city (both of which are under construction) as developments that could be of interest to foreign investors.
A not-so-friendly business environment
Kuwait's business environment is not viewed as being particularly friendly towards foreign investors.
The country ranked 108th out of 186 countries in the Heritage Foundation's 2023 Index of Economic Freedom. The index considers indicators including rule of law, government size and regulatory efficiency. Kuwait is ranked ninth out of 14 countries in the MENA region, with its overall score below the world and regional averages.
Foreign companies must contend with challenges including ownership restrictions in local companies, high levels of bureaucracy, a complex legal system and a corporate tax rate of 15%.
"The government is dominant [in the economy], so any business that takes place has to be done through the public sector and not the private sector," says Issam Al Tawari, managing partner of Newbury Consulting, a Kuwait-based debt advisory company. "Therefore, foreign investors need to deal with the current government, which is very bureaucratic and anti-business.
"In addition, the setting up of new companies by foreigners has to get clearance from KDIPA and then deal with the Ministry of Commerce, which acts as a separate entity. Therefore, despite getting clearance from KDIPA, they have to explain everything again to the Ministry of Commerce; that is another hindrance [towards attracting FDI]."
Kuwait's 'semi-democracy'
In addition to a laborious business environment, Kuwait's political scene has hindered reforms and spooked foreign investors.
Unlike other Gulf monarchies, Kuwait operates a semi-democratic parliamentary system. Although the emir heads the executive, the nation's 50-seat parliament is responsible for legislative, political and financial affairs, which include debates and ratifications of public budgets, as well as key financial bills.
As a result, Kuwait has been subject to frequent stalemates, a high turnover of government officials, frequent dissolutions of parliament, and numerous cabinets and elections since 2006.
This has made it difficult for successive governments to introduce much-needed reforms as they are often rejected by an opposition-dominated parliament.
"We think political instability plays a big role in stifling FDI," says Silva. "The constant political gridlock means that foreign investors are left guessing when, or if, Kuwait's fiscal and structural challenges will finally be addressed."
The most recent parliamentary elections took place in June 2023 (the third in three years), which resulted in the opposition taking 29 out of 50 seats. While a new cabinet was formed, analysts are warning that the latest election may prompt another period of disagreement between the government and parliament.
Nonetheless, all stakeholders must now work together to address Kuwait's economic challenges.
"The executive authority has to get its act together to speed the process and move through necessary reforms to energise the market and add further cash flow, including issuing bonds and passing the VAT and other forms of revenue generation in line with its commitments as part of the Gulf Cooperation Council," says Al Saif. "The parliament has been the main obstacle to both initiatives but that requires better executive coordination and messaging for it to go through."
What can Kuwait do to attract more FDI?
To improve its FDI attractiveness, there is a widespread consensus that Kuwait must reorganise and diversify its economy. This includes reducing oil dependency, growing non-oil sectors and narrowing the government's influence on the economy.
Tied to economic diversification, the business environment (including legal and regulatory reforms) must undergo improvements to entice foreign investors, who are spoilt for choice in the Middle East by a number of business-friendly locations.
However, a large proportion of these efforts will be reliant upon meaningful political reform at a domestic level. This is unlikely to come in the near term, unless there is a national consensus or if oil prices remain low for an extended period of time, which would prompt lawmakers to take action. Therefore the inertia that has dogged Kuwait's FDI scene looks set to continue while nearby countries soar ahead.