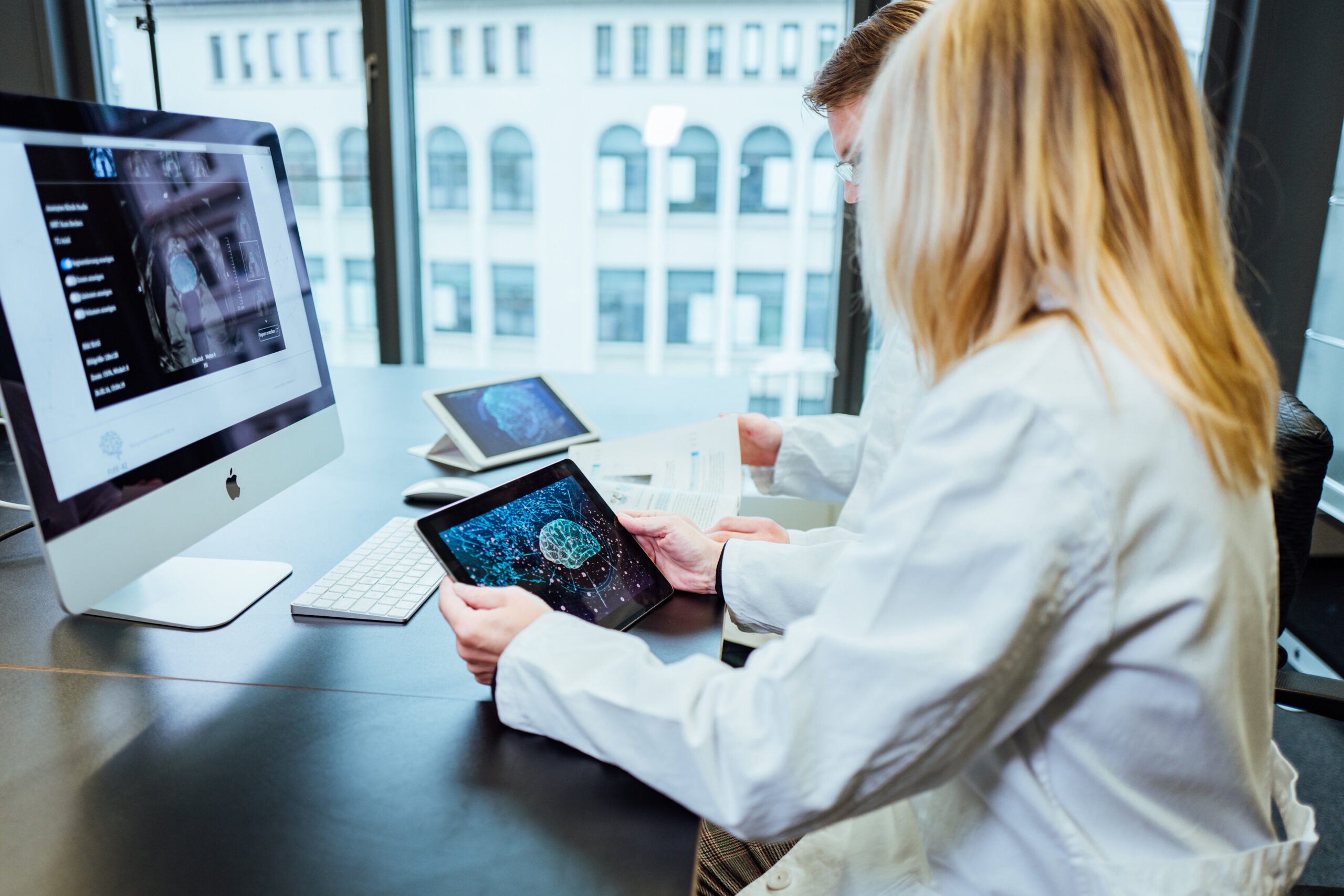 A leading port city and trading centre for more than 1,000 years, Hamburg has a long history of industrial excellence and innovation. Today, as we accelerate into a new business landscape – industry 5.0, in which humans and machines work side by side – the Hanseatic city remains at the forefront of technological opportunity.
Equipped with some of the best industrial and logistical advantages in Europe and an unmatched spirit of progress, Hamburg is the ideal location for future-ready companies looking to embrace new ways of working – and artificial intelligence (AI) is its next frontier.
AI: the new electricity?
Nearly 30 years ago, Hamburg began its digital journey, when innovation initiative hamburg-newmedia@work, now nextMedia, was set up to support Hamburg companies in adopting digital technologies, including the internet.
AI is industry's next technological opportunity. With the power to improve the speed and accuracy of decision-making processes, AI will be a vital tool in addressing our greatest challenges, including disease, hunger and climate change. According to Petra Vorsteher, co-founder of Ai.Hamburg, Ai.Fund and the Transatlantic AI eXchange platform, "AI is one of the most significant innovations in human history".
The significance of AI, and the business opportunity it represents, is gaining attention. Germany's GDP is expected to grow 11.3% by 2030 due to AI alone, according to PricewaterhouseCoopers – that is around €430bn. According to a 2020 Deloitte study, 79% of German companies now rate AI as important or critical to success.
"If AI is truthfully the new electricity, there is basically something for everyone," Franziska Wittleder, entrepreneur in residence at AI venture studio merantix, told Hamburg News. "Do not fall prey to the belief that work in AI involves only very specific fields and companies."
Hamburg is once again at the forefront of this current, led by its vision of a 'future built on tradition'. Having recently topped Germany's Smart City Index for the third consecutive year, the city on the Elbe has ambitions to become the AI centre of Europe.
Spirit of innovation
Northern Germany is a powerful centre of innovation, and Hamburg is one of a number of dynamic AI hubs that pool AI expertise to accelerate progress.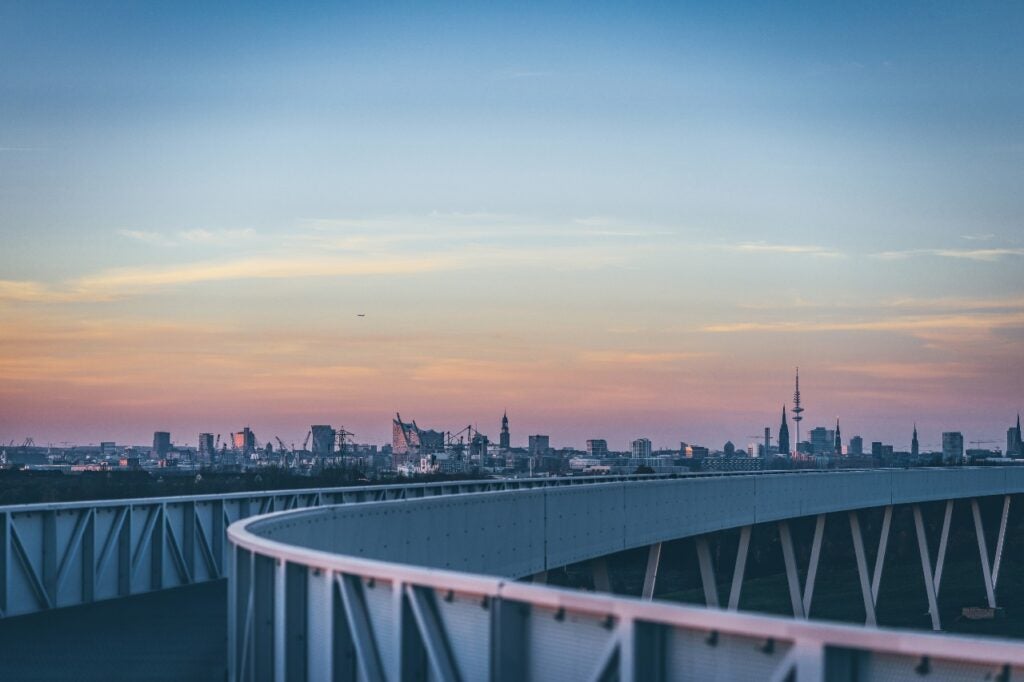 Neighbouring Schleswig-Holstein and Hamburg are working together on the energy transition, mobility and digitalisation, including implementing AI for digital administrative services. Along with AI institutes in Breme, the northern cities have developed the AI-Sigs project, with the goal of setting up a collaborative initiative, 'AI Space for Intelligent Health Systems', while the northern states, including Lower Saxony, plan to launch the Regional Future Centre North (RZZ Nord) to advise small and medium enterprises (SMEs) about the use of AI. The German government will contribute €5.5m to this project, which runs through late 2022.
AI opportunity is being nurtured at home in the city of Hamburg, too. AI Hamburg was launched in 2019 to promote the knowledge and broad use of AI in businesses. Its Health AI Hub focuses on AI-based solutions in the vital health sector. ARIC is Hamburg's AI research and development centre, which connects research and application. "ARIC is doing great work to advance the vision of establishing Hamburg as an AI location," says Wittleder.
Hamburg already stands out as an industrial and logistics hotspot in Europe, a hub for vital sectors including maritime, drones, logistics and mobility. This valuable tradition, combined with the city's proactive approach to innovation, makes it an ideal location from which to lead a technological revolution.
For international start-ups looking to embrace this spirit of innovation, Hamburg Invest's Startup-Unit provides the springboard into the market. At the heart of Hamburg's supportive innovation ecosystem, the unit is a central point of contact and access to the city and its opportunities, offering international founders the comprehensive information and support they need to thrive.
Innovation at home
Trailblazing AI innovators in Hamburg are already leading the way forward across essential industries including media, health, mobility and sustainability.
Hamburg's Media Lift Incubator gave participating start-ups up to €15,000 in seed funding, along with intensive coaching and access to a vast network. One of its success stories is Zubik, an AI tool designed to help develop marketing strategies.
In health, Hamburg-based innovator Mindpeak is using AI to diagnose cancer earlier and therefore improve outcomes. Its Breast IHC algorithm is a ground-breaking technology that recognises cancer cells and analyses their characteristics to help physicians identify the best therapy. The start-up has been awarded funding by the incubator InnovationsstarterFonds Hamburg and the EU.
In the streets of Hamburg, the Hamburg Autonomous Electric Transport project is trialling autonomous minibus passenger operations, having received funding of €3.7m.
AI is also helping provide new solutions for sustainability. The Hamburg Port Authority is one of the partners in the SeaClear project, which aims to design autonomous robots trained on AI to remove litter from the seabed. The first tests were carried out in September.
Diversity focus: women in AI
Crucially, AI is designed to complement human intelligence and endeavour – as we move forward, it is essential to safeguard human values.

"Gender diversity in AI is crucial to its success," Dr.-ing Susan Wegner, VP of AI and data analytics at Lufthansa Industry Solutions, told Hamburg News. "For AI to unfold its promise as a solution, more women are needed to bring diversity to the existing sphere of AI creators and trainers and to remove prejudice."
Hamburg-based software SME Synergeticon, ARIC and education initiative proTechnicale are working together to provide greater visibility to women in the AI sector, ultimately aiming to encourage young women to seek a profession in AI. Female AI innovators can access a powerful network in Hamburg.
Lena Weirauch is the co-founder of start-up ai-omatic, which has developed a unique method in the field of predictive maintenance that can prevent machinery downtime. "Today, I have the opportunity of working in one of the most innovative fields," Weirauch told Hamburg News. "AI is a powerful tool that can achieve great things, but it will also reflect the point of view of its creator. Creating role models and making women in AI more visible also helps to motivate other women."
An AI future
Just as electricity and then the internet transformed almost everything about the way we live, play and work, AI promises to do the same. With the AI Summit 2021 and Blockchance Europe 2021 conference to be held in Hamburg this December, the city is positioning itself as an international hub of technological innovation.
For companies wishing to be at the forefront of industry's next great leap forward, the city is rich in the resources and ambition that will make it possible. Hamburg Invest's Startup-Unit is the crucial link between prospective entrepreneurs and the programmes, funding and networks that will allow them to make the most of this opportunity.