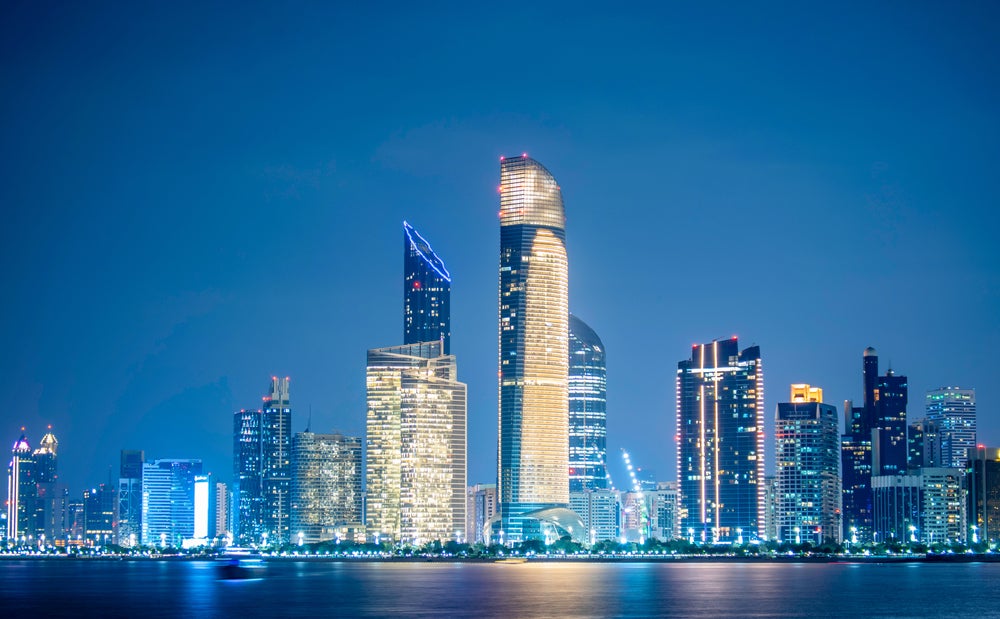 In the wake of the Covid-19 pandemic, and in an age of digitalisation across industries, healthcare providers are facing new demands. Healthtech innovators are bringing advanced technologies, including artificial intelligence (AI) and blockchain, to enhance the quality of care and ultimately improve patient outcomes.
Innovators in Abu Dhabi are pioneering some of the most advanced technology for remote consultations, health insurance, treatment personalisation and more. Abu Dhabi aims to become a leading regional centre of healthcare and life science research and innovation, offering ambitious healthtech entrepreneurs unparalleled support to supercharge their ideas.
"Technology and innovation remain key drivers to improving quality across all sectors, especially healthcare," according to HE Dr Jamal Mohammed Al Kaabi, Undersecretary of the Department of Health (DoH) – Abu Dhabi.
Healthy foundations
Abu Dhabi is already home to 16 research universities and more than 73 authorised facilities for human research, which provide the basis for world-class research. It also hosts all the infrastructure required for healthtech operations, including the Centre for Biotechnology and Healthcare Engineering Innovation Centre at Khalifa University and the Life Science Hub at KEZAD industrial zone. Innovators can also tap into Abu Dhabi's National Genome programme, the most comprehensive project of its kind.
The DoH is committed to helping to incubate start-ups and provide a holistic entrepreneurial ecosystem for healthtech in Abu Dhabi. Collaboration is key to this ambition, and the DoH is working with partners to help drive better health outcomes. Al Kaabi says: "The DoH is committed to utilising the latest technologies to continue enhancing the sector's outcomes while safeguarding the health and well-being of all community members." So far, the DoH has extended support to more than 60 licensed start-ups and is in communication with more than 300 start-ups worldwide.
Smart partnerships
In 2022, DoH announced a partnership with the largest federal university in the United Arab Emirates (UAE), Higher Colleges of Technology (HCT). The partnership will help connect HCT healthcare start-ups with networks of corporate partners and investors to supercharge their testing and implementing stages. DoH experts also provide mentoring and coaching to start-ups to help develop prototypes and proof of concepts, as well as reviewing and providing guidance to HCT research groups and collaborating on establishing Health Technology Assessment courses and accredited programmes that meet global standards and best practices.
The vision is too establish an entrepreneurial ecosystem in Abu Dhabi that empowers students and academics and boosts Abu Dhabi's healthcare offering. Al Kaabi explains: "The DoH continues to empower and equip students with the means to launch their start-ups and reiterate Abu Dhabi's position as a leading destination for innovation in healthcare."
In 2021, the DoH signed another partnership with Abu Dhabi's global tech ecosystem, Hub71, with the aim to provide an attractive destination for healthcare, to foster innovation, create opportunities for start-ups and enhance cooperation between entities from different fields. The partnership provides access for Hub71 startups to the DoH's network of local and international partners, customers, experts and investors. They receive valuable commercialisation support through Hub71's connections to hospitals, health insurance, life sciences partners and universities.
The annual Hub71-DoH HealthTech Challenge promotes healthy competition and stimulates innovation. Hub71's Incentive Programme has taken on board innovators including US-based healthtech start-up Aumet, which connects manufacturers and distributors for essential items like PPE. Others include Altibbi, the largest end-to-end Arabic-language digital health information platform.
Al Kaabi said: "The DoH continues to consolidate its position as an incubator for innovation in the healthcare sector […] by establishing a dedicated centre for research and innovation in healthcare. The centre provides a stimulating and enabling regulatory environment for healthcare innovations, and targets start-ups by inviting them to find solutions to the challenges facing the global health sector."
Successful outcomes
Hub71 start-ups also receive priority entry to the DoH and Plug and Play's joint MENA HealthTech accelerator programme. The partnership with Plug and Play has generated more than 215 jobs and raised $43.6m so far. The DoH has also collaborated with local partners including the Mubadala sovereign wealth fund, international life sciences companies including AstraZeneca, Pfizer and Roche, and universities. Tech-enabled healthcare company M42 was launched by Mubadala and AI company G42 to advance medical research and capabilities in Abu Dhabi.
Abu Dhabi Investment Office (ADIO) is also prioritising the healthcare and pharma industries as part of its ambition to drive innovation in Abu Dhabi for global impact. Healthcare and biopharma is one sector of its Innovation Programme, which focuses on supporting companies in some of the most innovative sectors where Abu Dhabi has a competitive advantage.
World-class healthtech innovators are taking note of opportunities in the emirate. Abu Dhabi is home to one of the top-funded healthtech start-ups in the UAE, Okadoc, a telemedicine platform that aims to improve healthcare experience by seamlessly connecting patients with services including virtual consultations, document sharing and online chat. Sehteq is the tech-integrated health insurance start-up, whose customers grew from 20,000 in 2018 to more than 700,000 in 2021. KLAIM is a SaaS (software as a service) fintech platform streamlining medical billing processes and was among Hub71's Q1 2021 cohort.
ADIO has supported numerous healthcare and biotech innovators including Innovaccer, a health cloud company working to improve the accessibility, affordability and quality of healthcare in the Middle East. With ADIO's support, Innovaccer has established an research and development (R&D) hub and a commercial function as part of its Abu Dhabi headquarters. Pharma market leader Insilico Medicine has also collaborated with ADIO to establish its regional headquarters in Abu Dhabi, focusing on R&D for its AI platform, which is used for rapid drug discovery, synthesis and testing.
For innovators looking to have a global impact in one of the most important sectors, Abu Dhabi brings together a network of stakeholders and a wealth of opportunity.
To find out more about opportunities for healthtech innovators in Abu Dhabi, download the whitepaper.