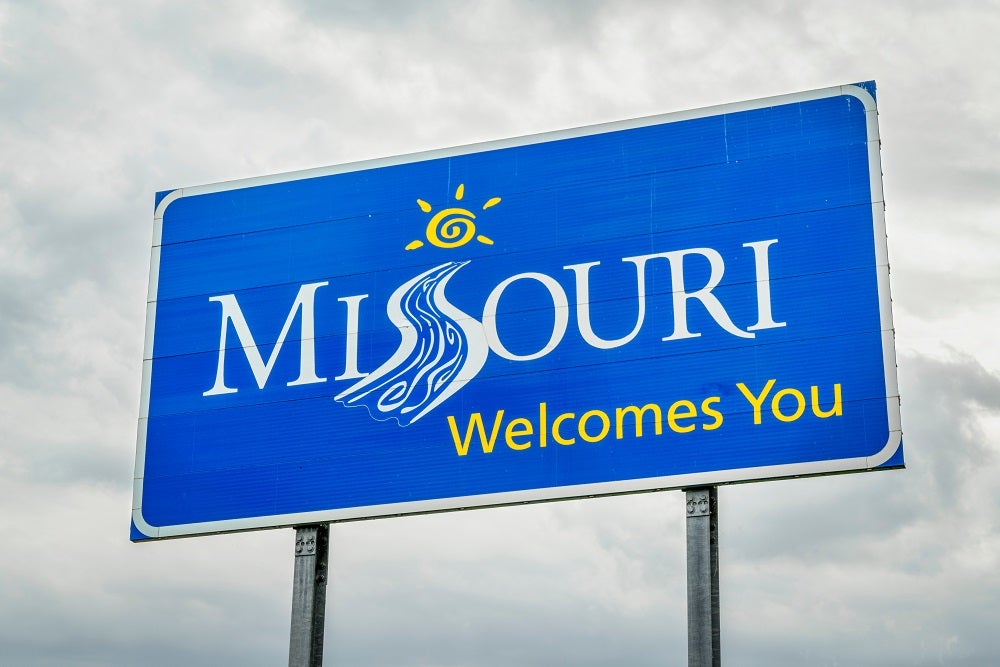 Nestled in the US Midwest, the state of Missouri may go unnoticed by many investors attracted to the more well-known east and west coasts.
The so-called flyover states, of which Missouri is a member, get their name for being, well, flown over as travellers and business executives opt for California or New York.
Now, investors are increasingly attracted to the lower labour costs and lower taxes in the Midwest – as well as the competitive incentives. Missouri's 4% corporate income tax rate, for example, ties for the second-lowest among states with such a policy. Investors are waking up to an already thriving economy – and they want a piece of the pie.
Economic drivers
While agriculture is a major component of the region's economy, manufacturing, plant sciences and agtech, aerospace and tech services also drive growth.
"It is a huge economy when you look at the whole Midwest," says Subash Alias, CEO of Missouri Partnership, the state's public-private economic development organisation.
Industries from automotive and electronics to tourism and renewable energy receive sizeable foreign investments.
The economy of the Midwest and central north-east US grew year on year throughout the late 1990s and early to mid-2000s, Investment Monitor analysis finds. Between 2010 and 2019, gross domestic product rose at a compound annual growth rate of 3.3%. While the regional economy dropped 2.7% in 2020 because of Covid-19, the economy surged by 9.6% in 2021, reaching a record $4.6trn.
Major companies are moving into Missouri, too. There are more than 700 international companies operating in the state. In 2022, the state sent $16bn worth of goods to the rest of the world. Foreign companies, hailing from more than 20 countries, are finding homes in cities across the state. Here we look at the investment strengths of the five cities in Missouri that attracted the most foreign direct investment (FDI) projects between 2019 and 2022. While these five cities have attracted the largest share of projects across a number of sectors, investment is happening across the state, with 41.9% of all FDI into Missouri happening outside these five cities.
St. Louis
The state's second-largest city by population and eighth-largest by land mass, St. Louis attracts the lion's share of FDI into Missouri. The city's key industries include:
bioscience and health innovation
financial and business services
mobility and transportation
Missouri – with an agriculture industry of around $94bn – is also home to the 'Ag Coast of America', a section of the Mississippi River in the St. Louis region that has a huge grain barge-handling capacity. Consequently, the region has attracted numerous agtech companies, which are pulled in by the dedicated ecosystem.
The city's 39 North innovation district is also anchored by the Donald Danforth Plant Science Center, BRDG Park, the Helix Incubator, Bayer Crop Science and the Yield Lab.
The agtech sector employs more than 7,500 people regionally and there are 400 biotech R&D companies in the city that host more than 1,000 plant scientists.
Benson Hill, a plant science company and ingredients manufacturer, for example, elected to establish its headquarters in St. Louis, in part because of the infrastructure in place.
"We have had good success finding talent in Missouri," says Matt Crisp, Benson Hill's CEO. "St. Louis is a hub of plant science talent already. In fact, it has the largest density of PhD plant scientists in the world."
A total of 22 companies have established their global headquarters across various sectors in St. Louis, which is the 21st largest metro in the US. Greater St. Louis, meanwhile, boasts a gross metro product of $173bn.
Kansas City
Kansas City (KC), split between Kansas and Missouri, is the latter's biggest city and has long been a centre of transportation and distribution for a number of industries.
"Over the past few years, most of the FDI attention has been focused in the KC market on industrial equipment, business services and IT, automotive, food and beverage and pharmaceuticals," says Tim Cowden, president and CEO of Kansas City Area Development Council. "Now we have seen recent large-scale activity, which has translated into major investment in the electric vehicle (EV) and battery power segments; specifically Panasonic Energy North America selected the region for its first, stand-alone $4bn lithium-ion EV battery facility in North America."
The Greater Kansas City area is home to the two largest foreign trade zones (FTZ) in the US, and has five dedicated manufacturing zones and nine general purpose FTZ sites. Kansas City's manufacturing, processing and distribution FTZs support a variety of activities in animal health and crop science processing, motor and implement manufacturing and assembly activities, textile and apparel industries and related value-added work as well as import, kitting, and distribution of sports-related consumer products and apparel.
Kansas City's FTZs handle more volume than those in Dallas/Ft. Worth, Denver, Minneapolis, Oklahoma City and Tulsa.
Beyond manufacturing, the KC Animal Health Corridor, established in 2006, is home to more than 300 animal health companies, representing the largest concentration in the world and more than half of the sales generated by the global animal health industry. In 2019, Silicon Valley pet-tech company Scollar moved its headquarters to Kansas City, Missouri.
"Kansas City is the ideal place for Scollar to grow our company because [almost] 60% of the world's animal health companies are located here and we can partner with them to expand our open platform ecosystem offerings," Scollar CEO Lisa Tamayo said in a recent white paper.
Columbia
Home to the state's largest university, the University of Missouri (MU), Columbia is a major hub for innovation and human capital in the state. In the 2022 fiscal year, the university made 100 inventions and received 17 US patents. MU runs innovation and entrepreneurship programmes to help students and faculty, creates meaningful partnerships with industry, and generates revenue via technology advancement and commercialisation.
It offers collaboration at the University's Christopher S. Bond Life Sciences Center, the Missouri Innovation Center (MIC) at the Life Science Business Incubator at Monsanto Place, the MU Research Reactor, and the NextGen Precision Health Institute and Discovery Ridge Research Park.
The MIC plays an integral role in launching start-ups, many of which are student or faculty-led, as well as providing resources, mentoring and assistance with financing.
Within the innovation sphere, the university has a strong pharmaceutical track record. MU's Coulter Translational Partnership Program accelerates the translation of biomedical innovations into products that improve patient care. The program bridges the gap between academic research and industry by providing engineer-clinician teams with the funding and resources needed to de-risk their technology and attract more funding to continue the commercialisation process.
"One of the sectors that has seen interest from foreign investors in Columbia has been life sciences and biotechnology," says Bernie Andrews, executive vice-president of Columbia REDI, the area's economic development entity. "This is due to the University of Missouri's strengths in life sciences, medicine and engineering. An example is Nanova Biomaterials, which was established by engineers at the University of Missouri that created a company with a focus on nanotechnology research to manufacture surgical, orthopaedic and dental devices and consumables. The company has been successful in attracting foreign investment from China, and the company continues to grow its product offerings and footprint in Columbia."
Troy
The city of Troy, situated in Lincoln County, is home to a Toyota manufacturing plant that has seen repeat investment from the Japan-based automaker. In 2019, the US-based subsidiary, Toyota Motor North America, expanded its aluminium plant in the city. The next year, it said it would invest $1.7m in a 0.61-hectare (1.5-acre) solar array to reduce CO2 emissions. In 2022, Japan-based Toyota Motor Corp also announced it would invest $109m to expand its engine manufacturing plant in Troy. The facility will have new equipment to build four-cylinder engine heads on three production lines.
With a population of nearly 14,000 people, Toyota has found a large skilled labour force in a relatively small community, employing around 1,000 people at the plant.
"Due to our rural area and a strong [youth club] FFA presence, we are seeing an interest in our young skilled workforce for the manufacturing and agriculture industries," says Julie Rodgers, the executive director of Lincoln County Economic Development.
Troy's central location and proximity to the interstate system and St. Louis makes it an ideal hub for manufacturing.
"We brought Ranken Technical College to Lincoln County to provide the skilled workforce our current and future employers need," Rodgers says. "This includes the agtech and aquaponics programme. We are currently heavily focused on creating a long-term water and wastewater plan and bringing in the resources needed for current and future industrial growth."
Sedalia
Located just east of Kansas City, the picturesque Sedalia, with a population around 22,000, is home to two major manufacturing plants for European companies. Italy-based Prysmian makes electrical cables for the energy and telecom sectors for optical fibres. In 2021, the company expanded its manufacturing plant in Sedalia, and in 2022 the cable maker said it planned to invest $45m to improve its manufacturing facility in a move that would create 60 new jobs in the city.
German manufacturer Maxion Wheels makes steel and aluminium wheels for passenger, commercial and specialty vehicles. Company executives announced last year that the firm would grow its presence in Sedalia. The expansion is also expected to create 60 new jobs.
Statewide success
Missouri's cities have carved out their own niches, developing talent and infrastructure across sectors that has attracted investment to fuel economic growth across the state.
With a large and affordable workforce, low taxes and a unique position as a gateway to other North American markets, Missouri is already becoming a key hub in industries such as fintech, agtech, pet-tech, geospatial technology and healthtech.
To learn more about investment opportunities in Missouri, download the free white paper.