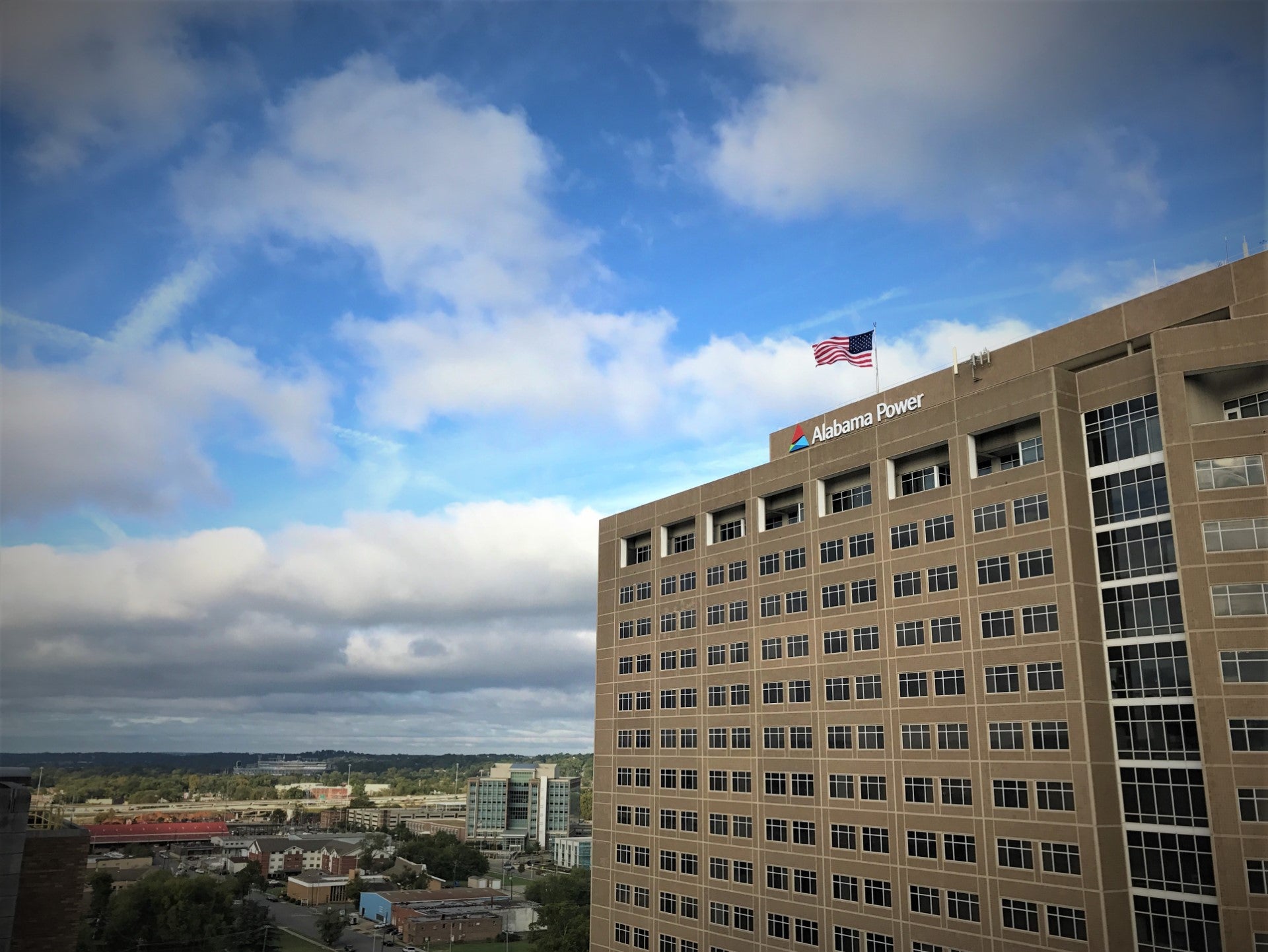 Alabama's economy is thriving. The state's official data shows that last year, Alabama broke records for capital investment, export activity and job creation, even during the worst period of global economic stress since the financial crisis of 2007–08.
Alabama Department of Commerce figures show the state generated $10.1bn in new capital investment from economic development projects in 2022 – 16% higher than the previous record-setting year of 2018, and outpacing the 2021 total of $7.7bn.
Successes include significant new commitments from world leaders in aviation and automobile manufacturing such as Airbus, Toyota and Hyundai. These companies have had a base in Alabama since the early 2000s.
Mercedes-Benz and Hyundai are focusing their electric vehicle (EV) growth plans on their Alabama plants. Toulouse-based Airbus has said it plans to invest in a third final assembly line at its Mobile factory to boost production of its A320 family of single-aisle passenger aircraft – a move that will double its workforce over the next few years to more than 2,000 employees.
One of the biggest achievements of 2022, in terms of capital investment, is the $2.5bn advanced technology aluminium mill and recycling facility being built by Novelis on a 3,000-acre site in Baldwin County, in response to the global uptick in demand for aluminium beverage packaging and automotive solutions. It is the first fully integrated aluminium mill to be built in the US for at least 40 years, and it is expected to employ 1,000 people when it opens in 2025.
Punching above its weight
Data from market intelligence company GlobalData shows Alabama ranked 27th nationally in terms of gross domestic product (GDP) in 2022, and 16th for foreign direct investment (FDI) projects. The state came sixth for regional competitiveness – above New York, Florida and even Texas.
Using 2022 data from the GlobalData FDI Projects Database and the US Bureau of Economic Analysis, GlobalData analysts calculated how competitive each state is with regard to attracting inward investment given the size of its economy. A total of 18 states recorded a state competitive index score1 (SCI) of above one, meaning they significantly outperformed compared with the size of their market.
Glenn Barklie, head of FDI services at GlobalData, says Alabama is "punching above its weight" in terms of attracting FDI. "Our analysis shows that Alabama is receiving 1.47 times the amount of capital investment one might expect, given its economic output," Barklie adds.
Alabama has attracted major investments from global industries based in Germany, Japan, South Korea, Canada and Mexico, among others. 
Amendi Stephens, economic and community development project manager at Alabama Power, which was named one of the top 20 utilities for economic development in the US by Site Selection magazine, provides insight into Alabama's growing investor appeal.
What makes Alabama such a strong manufacturing hub?
Amendi Stephens: A few factors are now really coming together to supercharge investment in Alabama. Many industries are drawn largely by the Port of Mobile, the 11th-largest port in the country. The port offers container, general cargo and bulk facilities, and a large rail terminal with direct access to nine railroads.
The port has invested more than $1.4bn over the past 20 years to expand its services. Once the channel deepening and widening project is completed in 2025, the Port of Mobile will be the deepest container terminal in the Gulf of Mexico.
In addition to the port, Alabama's water corridors connect to more than 15,000 miles of inland and intercoastal waterways. Our state has abundant electricity production capacity and an extensive natural gas infrastructure network, which is key for many major manufacturers.
Beyond our infrastructure and our proximity to the Gulf of Mexico, one of Alabama's most valuable incentives is our workforce training agency, AIDT, which has been working closely with industry since the 1970s, providing a full range of customised training programmes at no cost to employers or trainees.
The arrival of Mercedes-Benz in Alabama in 1997 was a game-changer in attracting other major vehicle manufacturers like Hyundai, Honda and Mazda Toyota. These companies have been the focal point of a growing auto ecosystem in our state.
From a broader perspective, I believe the biggest factor in Alabama's success is the willingness of the public and private sectors to cooperate and collaborate on achieving the growth we all desire.
What is Alabama Power's role in shaping the state's economic development?
When Alabama Power Company was founded in 1906, it marked the beginning of an affordable, reliable utility that would transform Alabama's economy and vastly improve the quality of life for its citizens. We were one of the first electric utilities in the US to establish an economic development department, and we have been committed to encouraging and supporting economic growth throughout Alabama for more than 100 years.
In 1920, Alabama Power established the New Industries Division, and sent a company representative to tour the Northern US and Midwest to recruit industry to locate in Alabama, particularly selling the advantages of less expensive power from hydroelectricity. Our dedication to economic development continues to provide more jobs for Alabamians, improve the economy, and enable the success of small business and industry.
Our goals are to provide reliable electricity, offer energy-saving programmes, services and education, and find ways to better serve our communities and citizens.
An example of one of our recent initiatives is our support of the Fiber Utility Network through a 1,259-mile dark-fibre lease. A first-of-its-kind initiative, the Fiber Utility Network will traverse 2,200 miles of fibre-optic cable to reach 64 of Alabama's 67 counties, bringing high-speed connectivity to residents and businesses throughout the state.
We are also committed to growing the workforce of the future, supporting employment for minorities and females, and fostering innovation.
We have established an accelerator programme, called Techstars Alabama EnergyTech Accelerator, to support start-ups focused on renewable and clean energy including carbon capture, electric vehicles (EVs) and smart grids. In partnership with the University of Alabama and Mercedes-Benz, we have also created the Alabama Mobility and Power Center, which is focused on positioning Alabama as a global EV hub for workforce and research development.
What services do you offer and what is your process?
Relocating or expanding an existing business is a monumental task. We offer a full range of economic development services, from workforce analysis and recruitment to site identification and project management, to help simplify and optimise the process.
Our GIS technical team offers a variety of site-mapping services including conceptual renderings, topographic studies, flood-plain mapping and 3D modelling. We can also advise on local tax and financial incentives, job rebates, investment credits and development incentives where applicable. Our economic development team has a proven track record of helping hundreds of companies to navigate our state's economic development systems.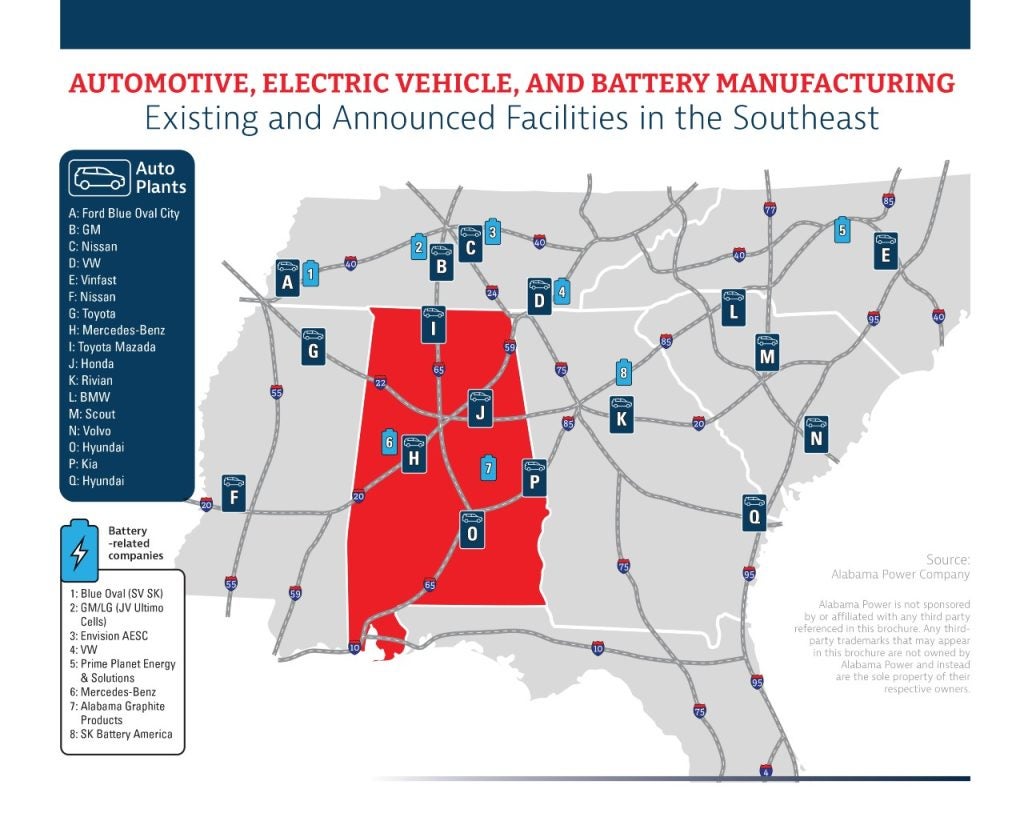 No matter where a company is in their site selection process, our team of experts offers no-cost assistance and expertise at every stage. Part of this assistance involves pairing companies with a project manager who will act as your day-to-day contact and provide industry-specific consultation using state-of-the art technology. Thanks to our statewide relationships and partnerships with key stakeholders, we can connect you with community leaders and resources in Alabama that are critical to your company's success.
Recently, we have been helping customers to navigate the Inflation Reduction Act of 2022 (IRA). Embedded in the IRA are $369bn of climate and energy-related provisions, which are designed to incentivise and accelerate the buildout of renewable energy, advance the adoption of EV technologies, and improve the energy efficiency of buildings and communities. Our team can help customers with awareness of IRA opportunities and funding support, such as grant writing, related to the electrification of processes and CO₂ reduction.
What is the future for Alabama's economy?
State leaders are committed to harnessing Alabama's success through the Game Plan, a package of new economic development laws designed to strengthen the state's competitiveness. It aims to unleash a new wave of growth and innovation, from cities to rural areas, renewing the Alabama Jobs Act and the Growing Alabama programme, and extending their sunset dates to 2028.
The SEEDS (Site Evaluation and Economic Development Strategy) Act is part of the Game Plan and will provide up to $40m to support communities in assessing and developing industrial sites and parks. As neighbouring states are also escalating their own economic development activities, the Game Plan will help Alabama to keep winning projects that trigger a lasting impact.
1 The GlobalData SCI methodology: the calculation is based on the number of inward greenfield FDI projects that a state receives as a share of the country's total. This value is divided by the state's proportion of GDP. A score above one indicates that the state is receiving more FDI than expected, given the size of its economy.