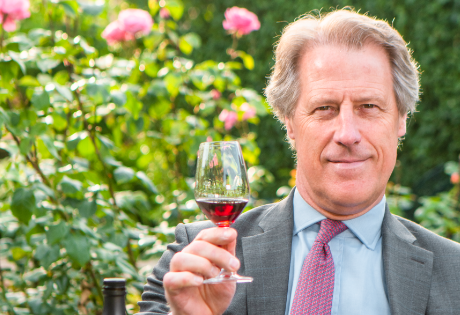 At the 2023 Mipim conference – one the world's largest international real estate events – Investment Monitor sat down with Adrian Bridge, CEO of the Fladgate Partnership, a holding company that has a long-established family run business across port wine, tourism and distribution.
Fladgate's flagship product is a household name, Taylor's Port, founded in 1692, as well as Croft Port, founded in 1588. The company is also behind the luxury Yeatman Hotel that, after opening in 2010, was one of the catalysts behind the city of Porto's tourism boom.
Do you think we are on the precipice of even greater doom and gloom for the global economy?
The seeds of future crises are always sown in the resolution of the previous one. The resolution of the 2008 crisis, and 14 years of very loose monetary policy, was not sustainable. Quantitative easing may not have produced inflation in all asset classes, but it certainly produced inflation in real estate as an asset class. Then there is the war in Ukraine, which really got straight to the core of commodities, namely food. Not to mention Covid-19, which is still closing China off from the world. Then there is Credit Suisse and SVB. So yes, there are lots of headwinds.
However, these crises have manifested themselves during a period of easy money, when we could afford to lose a little and kind of get away with it. Now we've got to reprice. We've got to reprice risk. We've got to reprice return. Recessions come and go and will take with them any froth. Only the survivors will remain, and that is probably a good thing. We will get back to proper projects with proper long-term real returns. Many banks and businesses are not ready for this change in interest rates, and they haven't got their books adjusted, because it came with such speed – and they have not necessarily been able to adjust their thinking, because they are so used to 14 years of quantitative easing.
We have seen so many people leave the labour force worldwide, and I'm not sure they're coming back. I don't think they feel the pressure to come back because they can afford a lifestyle where, if they adapt correctly, they can continue to stay retired for a very long time. It is probably good for the tourism industry, but it undoubtedly raises labour costs. So all of us will suffer from labour shortages. There is a solution, which is that there is a lot of migration that is happening around the world. The problem with that is that at a social level, not everybody wants to see migrants setting up in their area, and that migration is only going to grow because of climate change – a lot of people can no longer live an agriculturally based subsistence lifestyle, or in an area that is becoming a desert, so they're having to move. Or it is war that's displacing them. So we do have this confluence of geopolitical pressure and these headwinds. What worries me is the degree to which the political class globally has been living in a slightly parallel universe, and that is what's provoked all this nationalism. We are at a crossroads where we need some good sensible leadership that actually looks at these problems.
Does this leave you optimistic or pessimistic for Fladgate?
I'm optimistic. We are a family business. We have been around a long time, and if you have been around over three centuries you tend to think quite long term anyway. That doesn't mean we are not vulnerable to everything. We are a business, so energy costs, people costs, input raw material prices all hurt, but at the same time we are able to accept that maybe some of those really frothy returns that we saw in recent years aren't going to be there, and we can shuffle back to something that is more realistic. The 'great humbling', that is what economies in the West are experiencing. Or call it the 'great reset'. Covid-19, the war in Ukraine, rising interest rates; these things have reset people's priorities. The proverbial punchbowl has been taken away, but you haven't been told to leave the party yet.
How well do you
really

know your competitors?

Access the most comprehensive Company Profiles on the market, powered by GlobalData. Save hours of research. Gain competitive edge.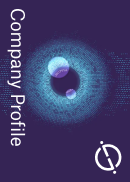 Company Profile – free sample
Thank you!
Your download email will arrive shortly
Not ready to buy yet? Download a free sample
We are confident about the unique quality of our Company Profiles. However, we want you to make the most beneficial decision for your business, so we offer a free sample that you can download by submitting the below form
By GlobalData
To what extent do you feel that bad politics, nationalism in other words, is getting in the way of business?
Pejorative government is basically the majority of governments we have seen of late around the world. The ultimate manifestation of nationalism is when a country or a group of leaders think that they are totally right. It is a potential threat to all of us that we must guard against. The motivation of the base level is tribalism, coupled with social media algorithms, and this is worrying. I encourage anyone in business to read their news as widely as possible. Don't believe your own PR story. Hubris is the other great enemy out there. Hiding behind nationalism doesn't solve anything. Look at what mercantilism did in the Middle Ages. That zero-sum game approach is extremely negative.
People need to guard against this, as we are living in a global world that is becoming more global. When people feel vulnerable, the easy solution is to blame migrants and brand them as bad people, like we see in the UK today, despite the fact that industries are calling out for workers; restaurants, hospitality, trade and hospitals are begging for more people. UK political parties need to take a deep, hard look in the mirror. There has been a purge of talent due to the blank adherence to the Brexit agenda. When you are ideologically selected in government, you lose good, talented people.
Which bit of capitalist 'logic' needs the greatest reset?
Unless companies grow, they die. I think what is missing in public and private life is a sense of duty to public good, [as opposed to] the idea of profit at all costs – and I think that is where it becomes difficult. In 2018, Fladgate realised that it needed more young workers but that some of them could not afford to relocate. So we bought a bunch of houses to accommodate 150 people, and that's all aimed at young people starting off. This sort of harks back to the Quakers, who often created space for their workers, but actually, it is the right thing to do. It serves a country's housing crisis, as well as the company's interests too. I am cautious to use the word 'greed' of capitalism, because not all businesses are greedy. Look at successful economies such as Germany, where the majority of it is small family businesses that usually look towards the longer term. On the other hand, there is a side to capitalism that drives for that short-term, easy-win return. That's the bit that needs more managing and thinking through.
---
With that, Adrian concluded our conversation, while also drawing attention to Fladgate's World of Wine project, a major initiative that will further transform the historic area of Vila Nova de Gaia (in Porto) with a complex of seven museums/experiences, 14 food and beverage outlets (restaurants, bars and cafés), a wine school and shops.