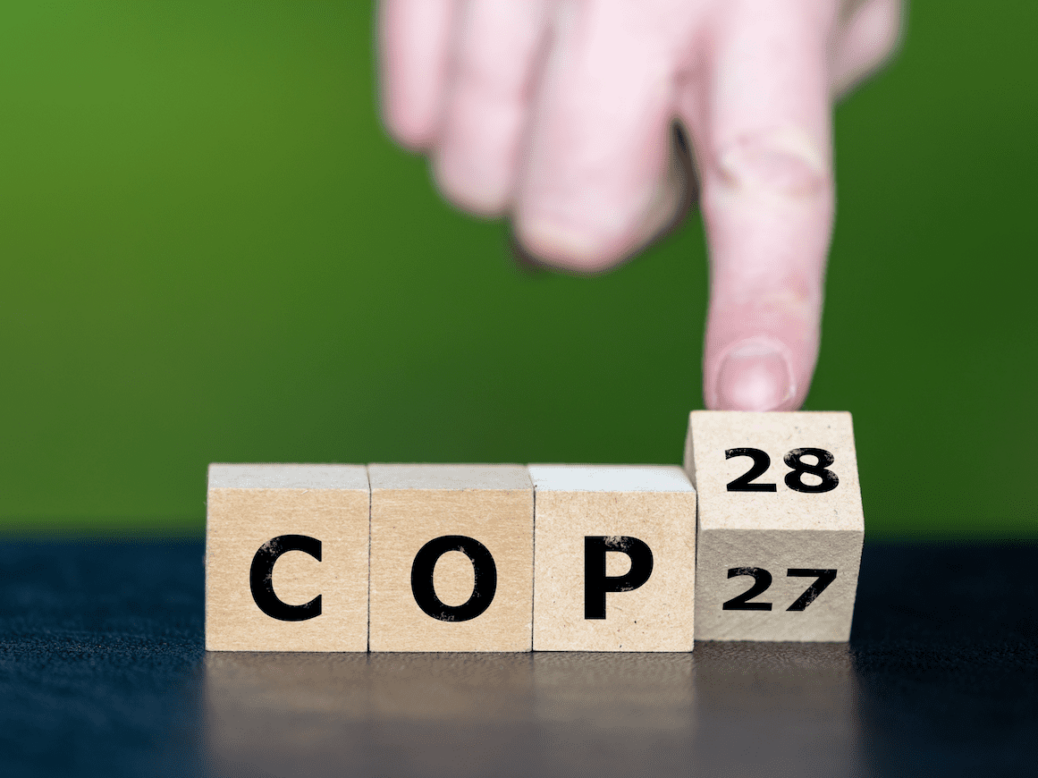 The UN Conference on Trade and Development's (UNCTAD) World Investment Forum, running from 16–20 October in Abu Dhabi, has become an important milestone on the road to December's COP28, giving participants the opportunity to prepare for the upcoming climate negotiations. Finance will be a key aspect of the discussions at COP, with many government delegates and financial market participants joining the World Investment Forum, both to take stock of progress made so far and to accelerate as much as possible. Three key topics that will be central to the finance dimension of COP28 will start their dialogues at the forum: these are the deliberations on net-zero targets, carbon markets and climate-related disclosures.
Net-zero targets
Achieving the objectives agreed in the Paris Agreement to limit global temperature increases to well below 2°C from pre-industrial levels and striving for 1.5°C, will require ambitious action from all parts of the economy. Alongside government policy commitments and corporate responses, financial institutions will need to develop transparent and tangible action plans for the short and long term, with realistic strategies underpinned by robust, science-based targets and consistent with the principles of a just transition. A growing number of financial institutions including the world's largest financial services providers, investment managers, banks, asset owners, insurers and investment consultants have acknowledged this challenge, making commitments to set targets aligned with the Paris Agreement.
The Glasgow Financial Alliance for Net Zero, launched in the run up to COP26, is a global coalition formed to assemble these net-zero financial sector-specific initiatives from across the globe into one industry-wide strategic alliance. On 17 October 2023, a high-level meeting of the Net Zero Financial Service Providers Alliance will convene at the World Investment Forum to document progress since COP26 and prepare for the upcoming UN Climate Conference. In this meeting, participants will focus on the role that exchanges can play in the transition to a net-zero economy.
Carbon markets
One of the fastest-growing market mechanisms in recent years is the development of public carbon markets. These are marketplaces or facilities where emission allowances, credits and financial instruments are bought and sold. Carbon markets have the effect of putting a price on carbon that can incentivize emissions reduction, and (in some types of carbon markets) channel investment capital towards climate mitigation efforts.
More than two thirds of countries in the world have indicated their intention to use carbon markets to meet their NDCs, or Nationally Determined Contributions. It is estimated that carbon credits could reduce the cost of implementing NDCs by more than half. However, market participants are still deciphering how to best implement carbon trading, how to enable cross-border trading and how to ensure appropriate governance of carbon credit mechanisms, among other key challenges.
Carbon markets have been a key area of negotiation in past UN Climate Conferences, and they will feature prominently again in COP28, but much more progress is needed between COP meetings. That is why UNCTAD's World Investment Forum is convening key market participants to work on the challenges and to launch new guidance for stock exchanges to enhance carbon market-related opportunities. On 18 October 2023, leaders from stock exchanges, market regulators and carbon market standards bodies will be in Abu Dhabi to take important steps forward ahead of December's COP28.
Climate-related disclosures
Underpinning all this work are transparency and disclosure. As global financial markets take steps towards integrating climate risks and opportunities into pricing mechanisms, disclosure provides the enabling bedrock for progress towards a more sustainable global economy. The growing demand for decision-relevant, climate-related financial information in annual reports and financial filings has led to the need for issuers to update their knowledge on climate-related reporting frameworks.
Climate disclosure by companies is a prerequisite to enable finance-industry net-zero commitments. Stock exchanges are uniquely positioned to advance climate disclosure through market education and guidance. Since the last World Investment Forum, more than 55 exchanges around the world have partnered with the UN Sustainable Stock Exchanges initiative and the International Finance Corporation to deliver climate disclosure training to 23,000 participants in nearly 200 countries and territories.
On 18 October 2023, leading exchanges will review progress on market education and guidance, examine lessons learned, challenges and opportunities, and chart a new path forward. The climate finance track at UNCTAD's World Investment Forum will prepare financial sector participants for the upcoming UN Climate Conference and help identify the key course corrections that are needed.
Register now to attend the World Investment Forum from 16 to 20 October 2023 in Abu Dhabi on worldinvestmentforum.unctad.org.