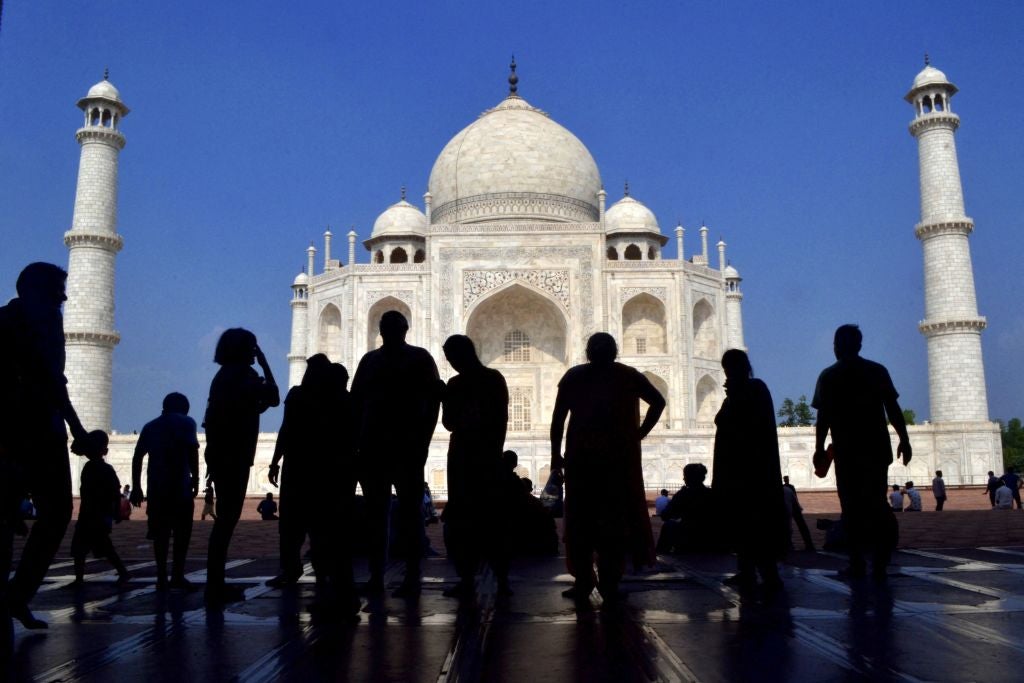 South Asia – consisting of Afghanistan, Bangladesh, Bhutan, India, the Maldives, Nepal, Pakistan and Sri Lanka – is considered one of the fastest-growing regions in the world. Overall, regional GDP increased consistently year-on-year from 1994 to 2019 before contracting by 4.6% in 2020 in the fallout from Covid-19.
The UN estimates that the South Asian economy expanded by 7.4% in 2021 and predicts a further 5.9% growth in 2022. However, it also warns that the region's post-Covid recovery may be shaky and uneven.
India accounts for the vast majority of South Asia's GDP
India is by far the largest economy within South Asia, representing more than three-quarters of the region's GDP in 2020.
At the beginning of the 1990s, the Indian economy was in crisis following an increase in crude oil prices after Iraq's invasion of Kuwait. In response, the government introduced a range of liberalisation policies to boost employment, production, productivity and foreign direct investment (FDI). GDP subsequently increased year on year between 1994 and 2007 before dropping by 1.5% in 2008 due to the global economic crisis. The Indian economy recovered promptly, exceeding pre-recession levels by 2009, and continued to grow consistently through to 2019.
In the fallout from the Covid-19 pandemic, the Indian economy shrank by 5.8% in 2020. Despite three significant Covid-19 waves, GDP soared by 19% in 2021 due to an increase in private investments, consumer spending, manufacturing and construction. The International Monetary Fund (IMF) has projected a growth rate of 8.2% for India in 2022, making it the world's fastest-growing major economy.
How well do you
really

know your competitors?

Access the most comprehensive Company Profiles on the market, powered by GlobalData. Save hours of research. Gain competitive edge.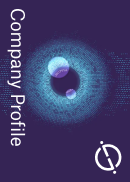 Company Profile – free sample
Thank you!
Your download email will arrive shortly
Not ready to buy yet? Download a free sample
We are confident about the unique quality of our Company Profiles. However, we want you to make the most beneficial decision for your business, so we offer a free sample that you can download by submitting the below form
By GlobalData
Bangladesh is the second-largest South Asian economy, accounting for roughly 10% of regional GDP in 2020. Over the past decade, it has been considered one of the fastest-growing economies in the world. Bangladesh's GDP has grown consistently year on year since 1993, fuelled by garment exports, remittances and its domestic agriculture sector.
According to Bangladesh's Export Promotion Bureau, the country's garment export earnings topped $35.8bn in 2021. This makes Bangladesh the second-largest apparel exporter in the world, behind China in first.
Pakistan is the third-largest South Asian country by GDP, which measured $300.3bn in 2020. The country also recorded the highest inflation rate at 9.5% in 2021. Pre-Covid, Pakistan was already facing economic hardship due to low foreign currency reserves. The country secured a $6bn bailout deal from the IMF to ease the crisis in 2019, but this was later suspended when former Prime Minister Imran Khan revealed unfunded subsidies for the oil and power sectors.
Despite a 15.3% increase in Pakistan's GDP between 2020 and 2021, the country's foreign exchange reserve supplies continue to drop. In response, the government introduced a $47bn budget aimed at persuading the IMF to restart its deal.
Bhutan is the smallest economy within South Asia, with a GDP of $2.3bn in 2020. Agriculture and forestry are the country's top economic sectors as well as hydropower and sustainable tourism. Bhutan implemented severe Covid containment measures as well as a comprehensive vaccination roll-out programme, which saw more than 90% of the eligible population fully vaccinated by August 2021. Although successful, the economy shrank by 8.7% between 2019 and 2020.
The country remains cautious post-pandemic. Its tourism sector will reopen to international visitors in September 2022 for the first time since the Covid-19 outbreak and the daily tourist tax will be increased.
The Maldives recorded the highest GDP per capita of all countries analysed at $6,924 in 2020. Tourism is by far the largest contributor to the economy, accounting for almost 30% of GDP and 60% of foreign exchange. As a result, the Maldives was one of the South Asian countries hardest hit by Covid-19, with GDP plummeting by one-third between 2019 and 2020.
The World Bank predicts that the Maldives' economy will grow by 7.6% in 2022 and reach pre-pandemic levels by 2023. However, the organisation also voiced concerns over the country's high debt levels.
India attracts more than 90% of South Asian FDI
FDI inflows across South Asia have shown signs of a post Covid-19 recovery, with an 11.3% increase in project numbers between 2020 and 2021. However, they were still down by 35.8% on pre-pandemic levels. FDI project values continued to deteriorate, suffering a 30.5% decline in 2021 when compared with 2020 figures.
India is South Asia's top FDI destination by far, accounting for almost 90% of the region's projects in 2021. The country attracted 455 FDI projects in that year, a 12.9% increase from 2020. However, project numbers have dropped by 35.1% compared with 2019 levels.
India also received the highest level of FDI-related capital investment in 2021 at $15.7bn. This represents 85.8% of overall foreign investment in South Asia. Despite this, FDI project values have decreased year on year since 2019.
Key sectors for investment in India include software and IT services, automotive, tourism, communications and electronics. Sales, manufacturing and R&D operations are among the most popular business functions.
Bangladesh and Pakistan tie as South Asia's second most popular FDI destinations with 15 projects each in 2021.
Bangladesh's key industries include logistics, renewable energy, automotives and chemicals. Notable investors include India-based Omega Seiki, which plans to open a new $13.8m electric vehicle manufacturing plant near Dhaka. Bangladesh is also South Asia's top FDI destination per capita, with 1.9 projects per 100,000 people in 2021.
Pakistan's top sectors range from tourism and automotives to business and professional services and software and IT. In 2021, MG Motor, a subsidiary of China-based SAIC Motor, announced plans to open a $100m manufacturing plant in Islamabad.
In 2020, FDI project values accounted for 3.6% of Bhutan's GDP. This is the largest percentage share among the South Asian countries analysed. Tourism is by far the most popular FDI sector in Bhutan with several hotel chains including UK-based InterContinental Hotels Group, US-based Wyndham Hotels and Resorts and South Africa-based andBeyond announcing investments in the country in recent years.
For the third consecutive year, Afghanistan did not receive any foreign investment in 2021. The Taliban regained control of the country in August 2021, plunging it further into economic crisis. Subsequently, major donors stopped or significantly cut funding, and Afghanistan's foreign assets were frozen. The country has also been under international sanctions since the Taliban first held power in the 1990s.
In June 2022, eastern Afghanistan was hit by a devastating earthquake that killed at least 1,000 people and injured 1,500, further deepening the country's humanitarian crisis.
Which South Asian countries are the most business friendly?
The Maldives excels in both indicators focused on internet connectivity. The country has the highest number of fixed broadband subscriptions per 100 people at 11.8, and at 62.9% it has the highest share of its population using the internet, a significant increase from 26.5% in 2010. Afghanistan has the lowest at 18.4%.
In addition, the Maldives has the lowest corporation tax rate of the South Asian countries at 15%. Bangladesh has the highest at 32.5%.
It takes just eight days on average to start a business in Sri Lanka, a significant reduction from 44 days in 2009. Conversely, it takes 22.5 days on average to start a business in Nepal, the longest wait time of the South Asian countries.
Bhutan is the least corrupt country in South Asia, scoring 68 out of 100 on Transparency International's 2021 edition of the Corruption Perceptions Index. The country ranked 25th overall, drawing with Taiwan and placing ahead of Chile and the US. Afghanistan is the region's most corrupt country, with a score of 16 in 2021, down one point from the previous year. It ranks 174th out of 180 countries, and ties with North Korea and Yemen.
On average, almost 95% of the populations within the South Asian countries have electricity access, with Bhutan, the Maldives and Sri Lanka at 100%. Pakistan (75.4%) and Nepal (89.9%) are the only two countries below the regional average.
The Maldives leads for life expectancy
In 2019, the gross enrolment ratio in tertiary education for the Maldives was 34.1%. This is the highest rate among the South Asian countries, with the average standing at 20.1%. Afghanistan recorded the lowest rate across the region at 10.6%.
In addition, the Maldives had the lowest age dependency ratio – the ratio of dependents to working age population – of all countries analysed at 31%, and the highest life expectancy at 79.2 years on average.
Bhutan achieved the biggest improvement in life expectancy of all countries analysed, going from 52.9 years on average in 1990 to 72.1 in 2020. The country also had the lowest unemployment rate among the South Asian nations at 3.7% in 2020. However, it should be noted that this is a 2.3 percentage point increase from 2019 due to the economic impact of Covid-19.
Bhutan is known for the Gross National Happiness (GNH) concept that guides its government. GNH is considered an alternative to GDP that measures the country's collective happiness and well-being across various indicators including health, education, community vitality and ecological diversity.
Afghanistan has the lowest life expectancy across South Asia, with an average of 65.2 years in 2020. Approximately 75% of its population have access to basic drinking water services, the lowest rate across the region, with all other countries exceeding 90%. Afghanistan also has the highest unemployment rate (11.7% in 2020) and age dependency ratio (78.2% in 2021).
Bhutan in front for renewable energy
India was responsible for 88.2% of the carbon emissions made by South Asian countries in 2020. In the same year, it was the third-largest emitter globally behind China and the US. At the COP26 climate summit, Prime Minister Narendra Modi announced a target of net-zero greenhouse gas (GHG) emissions by 2070.
Renewable energy sources accounted for 100% of Bhutan's energy mix in 2018. The country's largest source of energy is hydropower, followed by solar power. In 2017, Bhutan became the world's first carbon-negative country. This means that the country has not only offset its GHG emissions but is also in the negative due to its renewable energy generation and exports.
Nepal also almost exclusively relies on renewable energy sources, which represented 99.9% of its electricity generation in 2018. Hydropower is the most popular energy source, followed by solar power and wind energy.
More than 90% of the electricity mix in Bangladesh and the Maldives comes from fossil fuels. To combat this, the Bangladesh government aims to generate more than 4,100 megawatts of electricity from renewable energy sources by 2030. Meanwhile, the Maldives has a target to achieve net-zero emissions and 70% power from renewable sources by 2030.