Nestled in a bay to the north of the Bristol Channel, amid some of the finest beaches in the UK, the city of Swansea is somewhat secluded. It can also seem forgotten.
Empty buildings were already a blight on the city centre long before Covid-19 began its silent assault on retail and hospitality businesses in 2020.
With a population of roughly 300,000, Swansea stands just outside the top UK cities by population and is below average on many economic indicators. It has lower employment, higher unemployment and weaker economic activity than not only the UK average but also when compared with the rest of Wales.
The city is littered with signs highlighting EU funding for various projects, with Swansea a beneficiary under numerous EU programmes. Brexit removes what has been an invaluable source of funds for the city at a challenging economic time.
Yet it is also a city with a rich industrial heritage and plenty of local pride. Its political leaders eye an opportunity to revive its fortunes using resources already close at hand. Swansea has natural advantages, specialist companies and world-leading research facilities that could establish it as a leading city for a new green industrial revolution.
The city's council hopes that an ambitious regeneration of the city centre will act as a catalyst for change and stimulate investment.
How well do you really know your competitors?
Access the most comprehensive Company Profiles on the market, powered by GlobalData. Save hours of research. Gain competitive edge.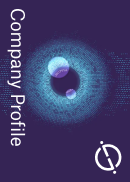 Company Profile – free sample
Thank you!
Your download email will arrive shortly
Not ready to buy yet? Download a free sample
We are confident about the unique quality of our Company Profiles. However, we want you to make the most beneficial decision for your business, so we offer a free sample that you can download by submitting the below form
By GlobalData
"We should be looking at the success that Cardiff has had, as well as places like Birmingham, Liverpool, Manchester, as all of those cities have done a really good job of regenerating and repurposing their city centres," says Rob Stewart, leader of the City and County of Swansea Council.
"I am disappointed my city didn't do this ten years ago… [but] I am proud that we have now got more cranes across the city than we've seen in 30 years."
The regeneration of Swansea city centre
The population of Swansea grew rapidly in the 19th century due to the demands of the industrial revolution. At one time Swansea smelted 90% of the world's copper while also producing lead, zinc and pottery, all traded via rail, canal and its busy port docks.
As an industrial heartland of the UK, it was targeted by German bombers during the Second World War. Its docks were the intended target of those bombs, but they fell instead on a city left devastated. Swansea then had to be almost completely rebuilt post-war with town planners moving most housing out to the suburbs and bringing retail into the centre.
Stewart says that the city centre became a relic of a bygone age with a retail offering no longer fit for purpose, with customers preferring out-of-town outlets.
Of all the gross value added (GVA) created by retail in Wales in 2018, Swansea accounted for just 9% despite it being by far the second-largest population centre. Cardiff in comparison accounted for 20% of Wales's GVA. Smaller UK cities such as Plymouth and Portsmouth create more GVA from retail than Swansea.
While the council hopes to boost retail, hospitality and leisure trade in the city, it has wider objectives.
"We have to take a very ambitious approach to redefining the purpose of the city centre, and what its core elements would be," says Stewart.
New student accommodation for the city's two universities is being developed, as is private housing and office accommodation. The Waterfront Digital District features a new 3,500-seat indoor arena, and office space specifically for digital and technology-focused companies.
Funding for this work comes partly from a £1.3bn 'city deal' agreed with the UK government in 2017, which also includes projects for the wider region such as upgrades to digital infrastructure, energy-efficient technology for 7,000 existing and 3,300 new homes, and new apprenticeship and training courses.
Beyond the city deal, Swansea is building the £135m Copr Bay development that, as well as being the location of the new arena, includes new parkland, homes and commercial space that will be ready by the second half of 2021. The council has also shortlisted potential development partners for the Shaping Swansea redevelopment scheme across seven sites in and around the city.
The Covid-19 pandemic makes it a challenging time for any city to fill retail and office space, though Swansea hopes it can use its high public sector employment to ease this pressure. The city is home to the UK's Driver and Vehicle Licensing Agency, the administrative centre of the Department for Transport, which employs more than 5,000 people.
Stewart confirms that the second phase of the city regeneration includes a government hub, with the council relocating and some other government departments set to move into the new offices.
Connecting Swansea to its beaches and bays
Swansea may not be one of the locations many people instantly think of when it comes to tourism destinations in the UK, but the city is working to rectify that. "We have got miles and miles of world-class bay and beach right on our doorstep; it is a two-minute walk from the city centre to the bay," says Stewart. "We are also blessed with the Gower area of outstanding natural beauty, thousands of miles of coastline and beaches, as well as the National Parks nearby."
The regeneration scheme is intended to better connect these public spaces to the city, making it more attractive to tourists.
Stewart acknowledges that investment in Welsh transport infrastructure, particularly rail infrastructure, has lagged far behind the rest of the UK, while bus services in Swansea have lacked breadth and reliability.
A new Swansea Bay Metro system, including bus, rail and light rail services, is in the early stages of development, with Stewart saying initial feasibility work is "well advanced".
Greater support from central government would also be welcome. A previously planned electrification of the mainline train route to Swansea was cancelled in 2017 by the UK government on cost grounds, a decision roundly criticised in Wales. The UK government published plans in 2020 to invest more in community rail in England and Wales, and hopes are high in south Wales that the network will be expanded to the region.
A leader in compound semiconductors
More solidly connected than the region's transport network is its cluster of compound semiconductor organisations. Wales has had many businesses focused on compound semiconductors for a number of decades, but in recent years they have been brought together through government and university initiatives.
While much of the regional research and development for semiconductors is located in and around Cardiff, construction of the Centre for Integrative Semiconductor Materials (CISM) at the Bay Campus of Swansea University is due for completion in June 2022.
The £30m facility will boost the university's existing research into power electronics, low-loss electronics, clean energy systems and semiconductors in healthcare.
In 2018, CS Connected was formed to connect and represent the cluster of compound semiconductor businesses in south Wales, including Newport Wafer Fab, a production facility founded more than 30 years ago. These organisations not only support multiple technology readiness levels but could also create incubation space for SMEs to build a local supply chain for emerging technologies.
US firms Rockley Photonics and Microlink Devices are examples of foreign firms that have already invested in the region and are part of the cluster.
"Our next target is to start attracting either start-ups or inward investment," says Chris Meadows, director of CS Connected. "We are looking for foreign direct investment to build the supply chains. We have the enabling technology, which is the compound semiconductor base, we have got the end users; BT and other organisations that will roll out technology such as 5G, for example. What we don't have is the supply chain in-between."
"The people working in the semiconductor industry are generating approximately two times the GVA of a standard British job," says Professor Paul Meredith of Swansea University, who is also involved in the CISM project. "We are not necessarily talking about hundreds of thousands of people. But we are talking thousands of people generating a large GVA input into the regional economy."
Awakening an energy dragon in Swansea Bay
A more ambitious use of emerging technologies is being floated, or rather refloated, in Swansea Bay.
Swansea Bay Tidal Lagoon officially died in June 2020 when its development consent order expired, although the UK government's decision to not support its funding plan in 2018 had already mortally wounded the novel energy project.
Tidal energy generates renewable power from the rise and fall of ocean tides. One large but untested version of the technology is the tidal lagoon, where a circular retaining wall embedded with turbines is built in a natural bay. Developer Tidal Power had hoped Swansea Bay could be home to the first of many tidal lagoon projects around the UK coast.
An independent report conducted by consultancy Holistic Capital in 2018 found that while the project was technically sound, using relatively simple technology to harness reliable renewable energy, Swansea Bay Tidal Lagoon wasn't feasible under its proposed funding model.
Tidal Power planned to finance the project based on a contract for difference (CfD) subsidy far in excess of more established renewable technologies, both in length and value. As a pathfinder project for an untried technology, costs would always be high, but the level of state support required was ultimately unacceptable to the UK government.
A spokesperson for Bridgend-based technology company DST Innovations says: "Our CEO Tony Miles looked at the Holistic Capital Report concerning Swansea Bay and thought, this is where our technology could really solve a problem."
DST wants to revive an amended version of the project that integrates its unique battery solution, which is powered by coal and other organic materials converted into activated carbon. DST says its planned Dragon Island Energy project will also feature other revenue-generating but largely unproven technologies, such as floating solar, vertical wind turbines and submerged data centres. It also claims that the construction cost of the tidal lagoon will be much less than under the original plan.
Miles says that DST is considering bidding in the next UK CfD auction round in 2021, which will allow tidal power bids, but the company adds that it is assembling a group of co-investors, which will reduce the need for state support.
"We are a small company in Bridgend, but it is the consortium that we have brought together and continue to expand that will get this over the line, and hopefully transform how we generate and use energy – not just in Wales but around the world," the DST spokesperson says.
DST has already begun developing a battery production facility in West Virginia, where it will source coal from, and it hopes to build another factory in the Swansea area to support Dragon Island Energy.
"It is a really different proposal and model to the original one," says Stewart of Swansea Council. "From the modelling I have seen, it would be competitive with or better than the current market rates for offshore wind."
Details regarding the Dragon Island Energy plan and its backers are lightly sketched. At this stage it is easy to doubt the viability of a project seemingly so reliant on so many pathfinder technologies. However, it is typical of the ambitious projects being proposed in Swansea, which seek to revive and modernise the city's economy.
For more of Investment Monitor's coverage of the UK's cities, read through our Future of British Cities series: