International investment appetite for renewable energy has proved more resilient than predicted amid the Covid-19 pandemic and business leaders are bullish about opportunities for foreign investment and cross-border expansion over the coming months.
The number of announced foreign direct investment (FDI) deals for renewable energy generation projects globally during the first half of 2020 was down just 5% compared with the same period in 2019, according to data from Orbis Crossborder Investment.
This data shows that international investment in renewables has been impacted by Covid-19 but not yet to the extent forecast by some.
In a report published in June 2020, the UN Conference on Trade and Development (UNCTAD) predicted a 40% decline in FDI across all sectors in 2020 as a result of the pandemic. It estimated that FDI in renewable energy would be the least impacted of any sector, declining 26% in the full year.
Even when isolating the second quarter of 2020, when pandemic-related lockdowns were impacting global business activity the most, FDI announcements in the renewables sector were down just 24% year on year, suggesting that full-year activity should outperform UNCTAD's prediction.
How well do you really know your competitors?
Access the most comprehensive Company Profiles on the market, powered by GlobalData. Save hours of research. Gain competitive edge.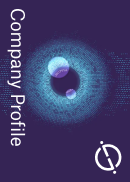 Company Profile – free sample
Thank you!
Your download email will arrive shortly
Not ready to buy yet? Download a free sample
We are confident about the unique quality of our Company Profiles. However, we want you to make the most beneficial decision for your business, so we offer a free sample that you can download by submitting the below form
By GlobalData
Renewable energy project developers have faced well-documented construction challenges due to government social distancing rules and travel restrictions. Investors have also seen delays to acquisitions of operational assets. However, business leaders say the sector is adapting quickly and the end of the year could see a rebound if delayed transactions are completed.
Joost Bergsma is the CEO and managing partner of Glennmont Partners, a fund manager that invests in both construction-stage and operational renewable energy projects in Europe. He says: "Deals have been pushed out a little, maybe a quarter or two… but it is a temporary rather than structural slowdown."
Energy Estate is an advisory and accelerator firm working on some of the largest renewable energy projects in Australia. Co-founder Simon Currie says: "It has been a really perverse year in that deals have been interrupted and become more difficult… but at the same time we have had more access to government… So you have actually been able to accelerate the development of very large-scale projects."
European expansion
Investment appetite has proved most resilient in Europe, with the continent taking a larger share of announced FDI projects in 2020 than it had in recent years. From 2017–2019, according to Orbis Crossborder Investment, Europe was home to 29% of all FDI announcements in the renewable energy sector. This year that share has increased to 49%.
This rise is part of a longer-term trend, however. Europe has been steadily growing its share of renewable energy FDI projects over the past four years.
Throughout the pandemic, leading renewable energy companies have continued to announce progress updates on projects. A second-quarter 2020 report from Norway-based Scatec Solar, one of Europe's leading solar developers, was typical in describing how "travel constraints and local restrictions" were "still affecting commissioning and testing of some of the new solar plants" but that strong growth was expected in the medium to long term.
At the height of the pandemic's first wave in June, Spanish utility company Iberdrola announced an equity investment in 9GW of new offshore wind farms in Sweden.
In September alone, UK-based Lightsource BP achieved financial close and began construction on a solar farm in California; Italy's Enel Green Power announced reaching construction milestones on projects in Russia, Panama and Mexico; and EDF Renewables began construction of the Taza wind farm in Morocco.
In September 2019, Glennmont Partners invested in what will be Finland's largest wind farm. Despite pandemic-related construction challenges, the wind farm's first turbine was erected in early September 2020 and the project remains on schedule.
M&A on the rise
M&A activity in the renewable energy sector has been growing strongly over the past two years, and some expect investor appetite to accelerate faster due to the pandemic. This M&A activity is important for developers, as it allows them to recycle capital that can then be invested in new construction projects.
Glennmont's Bergsma says: "I speak to investors on a daily basis… digital infrastructure and clean energy are two sectors they really favour now. This concept of building back a better world is resonating very well with investors."
Matt Setchell, co-head of Octopus Renewables, an investor in European onshore renewables, agrees that there is growing demand for impact and ESG investments. He says: "The virus has to an extent sharpened our focus, as the sector has shown itself to be robust in the current economic downturn."
Octopus entered the Swedish market in March with the acquisition of a 48MW wind farm, made through its London-listed infrastructure trust, and it has plans to expand into Germany, the Netherlands, Spain and Poland. It is also eyeing a first investment in offshore wind.
Setchell highlights how the flexibility of renewable energy has increased its importance due to market conditions.
"Renewables have been better placed than more traditional forms of power generation to continue earning revenue in periods of low power demand," he says.
As well as being less expensive and labour intensive to operate, when combined with battery storage renewables can respond faster to spikes in demand than conventional power plants. That demand has also been less centralised and public transport-driven during the pandemic, favouring more distributed systems.
"The older fossil generation hasn't really coped with a sudden change in load profile," says Currie. "You look at the flexibility of batteries and you go, hmmm, they are a very different creature in terms of starting and stopping and being available when you need it, in comparison with fossil fuel generators that take 15, 20, 30 minutes, an hour to get going."
Battery-linked renewables remain only a small part of the overall market, however. The 2.9GW of energy storage capacity added globally in 2019 represented a 30% decline on the previous year, according to the International Energy Agency. The technology is still at an early stage and dependent on state support, in comparison with onshore wind and solar, which are increasingly subsidy-free and nearing grid parity in many markets around the world.
Winners and losers
The investor shift towards clean energy is strikingly evident in the stock market performances of different energy companies. The top ten listed oil and gas and renewable energy companies both saw stock prices plummet during the early period of the pandemic. While renewables companies have risen to above where they tracked at the start of the year, the oil and gas company prices have not yet recovered.
Currie says: "The biggest losers from 2020 are the fossil fuel guys. This is the year it all came home to roost. The stock markets don't lie."
This shift in market sentiment is causing even the most fossil fuel-reliant energy companies to rush to invest in clean energy.
US company GE is one of the largest and most established constructors of thermal power plants in the world, and yet in September it announced it was exiting from building any new coal-fired power stations.
Many oil majors are focusing their long-term strategies almost entirely on green energy, such as BP, which has promised to reach carbon neutrality by 2050.
Shell and Microsoft announced a number of joint green energy initiatives in September, with the aim of assisting Microsoft to be 100% renewable by 2025 and Shell to be carbon negative by 2050.
Chevron announced a joint venture with Algonquin to develop 500MW of renewable power over four years, shortly after confirming it would cut 15% of its global workforce. This cull includes job losses at Ichthys, its huge liquefied natural gas operation in Australia, which cost roughly $20bn to finance and only began shipping cargo in 2018.
Government reactions
Governments around the world have signalled intentions for a 'green' recovery, with many accelerating plans to transition to renewable energy.
The EU, for example, has ring-fenced 30% of its €750bn Covid-19 recovery package, announced in July, for green and digital transition spending.
Bergsma of Glennmont says: "It is very encouraging [that] a very large component of the EU rescue package, across not just one country but across Europe, has been targeting the green space." He adds that this level of government support is underpinning growing investor appetite in clean energy.
In September, the German government unveiled plans for 65% of all electricity in the country to be generated by renewables by 2030. During the first three quarters of 2020, 48% of German electricity was provided by renewable energy, according to the Centre for Solar Energy and Hydrogen Research Baden-Wurttemberg and the Federal Association of Energy and Water Management.
Other countries to make similar pledges include South Korea, which committed $52bn of its recovery spending to green investments, and China, which promised at the UN General Assembly on 22 September that it would start to reduce its net emissions by the end of this decade and reach carbon neutrality by 2060. In the UK, prime minister Boris Johnson announced in early October a plan to quadruple offshore wind capacity by 2030, among other initiatives.
Even the South African government, which had long stalled on a previously successful renewable energy programme, promised in September to procure an additional 6.8GW of solar PV and wind from 2022–2024.
With governments, institutional investors and even oil companies increasing their commitments to the sector, renewable energy looks set not just to survive the pandemic but emerge from it stronger than before.
This is one of a series of three articles written in conjunction with our sister sites City Monitor and Energy Monitor. In City Monitor, Sebastian Shehadi writes about the financial struggles cities are facing to drive a green transition amid the Covid-19 crisis, while in Energy Monitor Mark Nicholls looks at how investment flows in 2020 have vindicated the EU's climate policy.