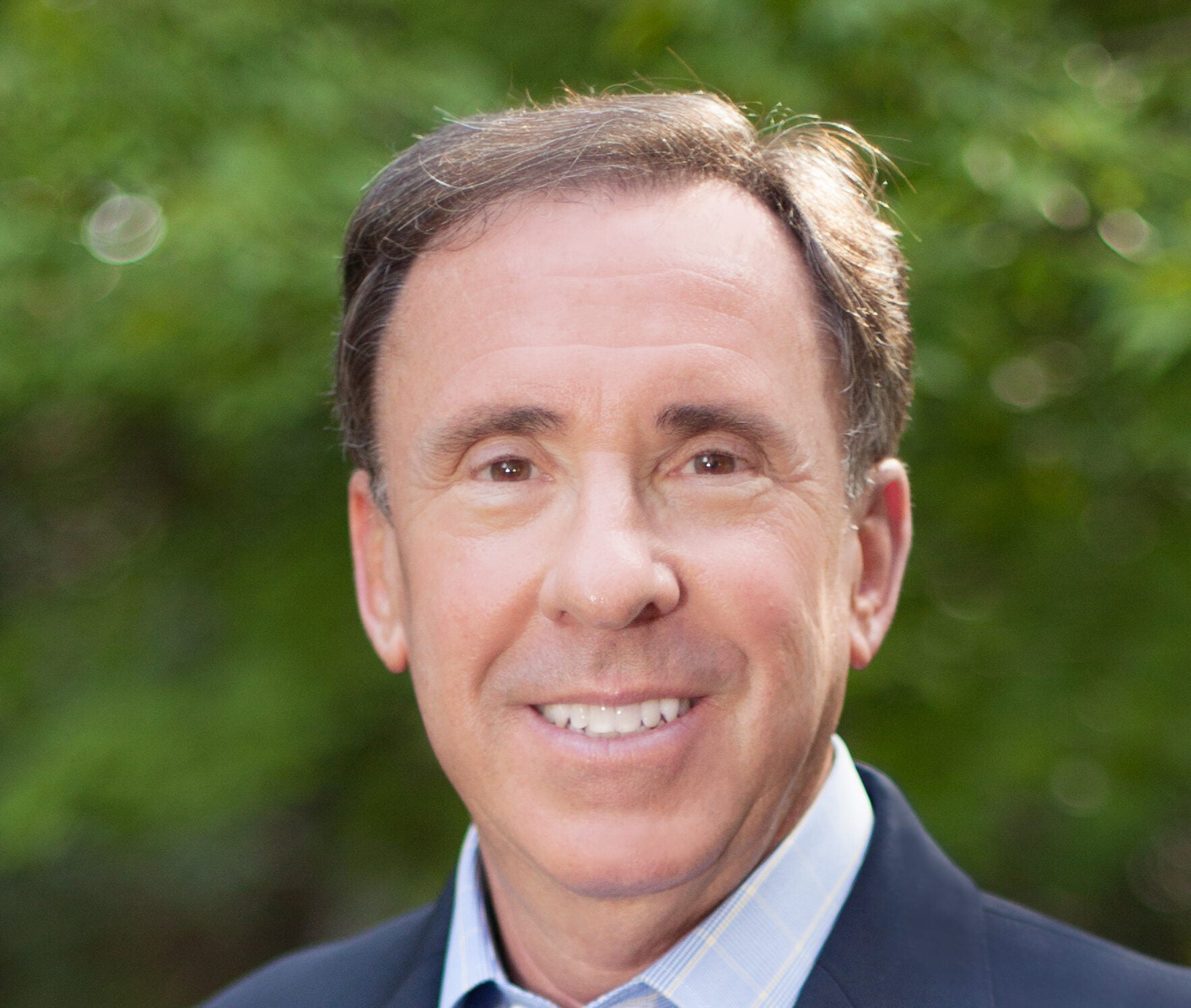 Billed on its website as "the only association of the world's foremost professional site selection consultants", the Site Selectors Guild (SSG) is a relatively young organisation, founded in 2010. The guild represents 56 members made up of boutique firms and larger global companies, with representation in Europe, Asia and North America.
"I have been doing this work for 41 years [and before the pandemic hit, when it came to site selection we had] the hottest economy I have ever worked in," says Jay Garner, one of 15 original founders of the SSG and the current chair of the board. He is also the president and founder of his own advisory firm, Garner Economics.
Previously, Garner had been the chairman for the largest economic development professional trade organisation in the world, the International Economic Development Council. He has also co-authored a book with Ross Patten – an economic development project manager – entitled Economic Development Is Not for Amateurs!.
How site selection will rebound from Covid
A big issue for Garner at the moment is Covid-19's impact on site selectors, "The past four years saw all of us location advisors making money," he says. "Then the pandemic hit and March and April [2020] were just horrible months."
Garner goes on to describe the fast turnaround the site selection industry experienced. "The recession for us was just March and April; from there the spigot got turned back on in May 2020, albeit in a limited manner, and by June it had really started to get strong again."
[The Biden administration] will have more of a globalist type of ideology and it will take the approach that a rising tide lifts all boats.
As site selectors plan for the year ahead, the SSG offered its guidance by releasing five predictions for site selection in 2021 in January. This followed an online survey completed by guild members in early December 2020.
The first prediction was of a sharp increase of site selection activity in the first quarter of 2021, with 80% of consultants surveyed saying that their companies plan to move forward with their site selection projects. This was a significant increase on previous survey results of 65% in June 2020 and 47% in April 2020. It is expected that the most active industries will be life sciences, advanced manufacturing, transportation, food processing, and software and IT.
Garner stresses that differing regulations in the US have helped to stimulate parts of the economy. "In the US, you have certain states that have gone through extreme draconian lockdown measures, and their economy stinks," he says. "You have other states that have opened, and their economies are doing much better. In fact, there are some states whose economies and unemployment rates are the same today as they were pre-pandemic."
The same can't be said for other regions, however. "We still have issues in Europe and Asia," says Garner. "Asia is a bit looser than Europe in terms of economic activity. [Despite this] all the fundamentals [for recovery] are there."
[Keep up with Investment Monitor: Subscribe to our weekly newsletter]
Garner highlights e-commerce as a sector that has done well in the pandemic, Amazon in particular doing well. He adds that pharma and medical supplies are sub-sectors that are changing rapidly due to the Covid-19 crisis, and they have acted as a catalyst for change in supply chains. "We all went through a lack of supply, because of the supply chain being focused on Asia; now it is going to be Asia plus one or Asia plus two," says Garner.
Optimism prevails for 2021 FDI
SSG members were cautiously optimistic for inbound foreign direct investment (FDI) in 2021. Some 43% of members surveyed expected inbound FDI to the US to stabilise at about $260bn a year, with 40% expecting an increase. Only 17% expected the current downward trend in inbound US FDI to continue.
The survey highlighted Asia-Pacific as the most promising FDI source market for the US at 65%. This was followed by Europe (62%), then Canada and Mexico (44%). The greatest outbound market opportunities were considered to be Asia-Pacific (67%), Canada and Mexico (50%), then Europe (40%).
Garner says: "We have 50-plus members, so many of us have different theological opinions on everything. For the past four years, the Trump administration has had an America first policy. That worked to an extent, but FDI still dropped.
"[The Biden administration] will mostly replicate what occurred during the Obama administration. It will have more of a globalist type of ideology and it will take the approach that a rising tide lifts all boats."
He adds that this will create a freer trade environment. "You might now see some of these US-based companies that were reluctant to invest outside of the country will now, once again, do so. You will find these foreign-based companies that felt like they had to invest in the US [will now feel that they can] invest anywhere they want to."
The supply chain shake-up
The report by SSG also touched on key supply chain trends that have been accelerated by Covid-19. These included reshoring or near-shoring, the regionalisation of supply chains and the management of last-mile demand.
When asked why these three trends were selected by guild members, Garner says: "Primarily because of the experience that we went through [in 2020] when we had commodity shortages.
"I heard a story that in the latter part of March [2020] there was a container vessel that left China with PPE on it. The Chinese government turned it around and said: 'We need it.' Which they can do, because it is the communist party, it is not a free market enterprise. I cannot validate that, but that was when all of the ruckus started from Congress about protecting the supply chain."
He highlights that facing day-to-day shortages of amenities such as toilet paper and alcohol-based hand sanitiser for weeks made the issue of global supply chains ubiquitous. "No one wants to go through that again and [members] think that the regionalisation of supply chains will help on that score," he adds.
The lack of skilled workers
A prevalent problem in manufacturing, particularly advanced manufacturing, is a lack of skilled workers, which the SSG report states was "already a challenge before the onset of Covid-19".
Until we do more in things such as career pathways, academies, internships, apprenticeships then we are always going to continue to have a skills shortage.
Garner explains: "[In the US] we have had a skill shortages issue for probably the past ten years. It got exacerbated by the 2009 recession. When we came out of that, and business started to grow, albeit slowly, we saw how profound the skill shortages were. Every company that we talked to would say, 'We can't find skilled labour'."
Garner cites community and technical colleges as the answer to this. "[They are] the unsung heroes of the workforce training in the US. They are working diligently to enhance skill sets."
He adds that this won't be enough to make a meaningful impact on the skills gap, however. "We still have a quality issue, meaning a skill set issue," he says. "Until we do more in things such as career pathways, academies, internships, apprenticeships – which is the German model – then we are always going to continue to have a skills shortage."
The virtual gateway
Perhaps a more positive result of the global pandemic is the adoption and widespread embrace of virtual working. In terms of the skills gap, this could create more pathways for companies to find talented workers.
Garner says this works for some industries but not others. "[Virtual working] is great for anything 'new' collar, but manufacturing struggles. If [investing companies] are to determine that productivity when staff are working from home is as high as it was before the pandemic, then obviously they are going to save an awful lot of money on occupancy costs."
However, he adds that regardless of general productivity rates, there isn't a one-size-fits-all solution. "What we are starting to see from demographers is that a lot of Generation Z and younger millennials really want to socialise," says Garner. "You don't get that creative collision working from home. We think ultimately, after the widespread deployment of vaccines, you are going to see a hybrid of working [from home and in the office], because of that need for creative collision."
Of course, it isn't just the companies that the SSG members advise that are being impacted by Covid-19. The job of site selector has had to adapt to the pandemic too.
"I think the [embracing of virtual technology in site selection] has been very positive," says Garner. "It allows all the parties to save money on travel. The technology tools that are out there now allow for guild members to evaluate geographies more inexpensively than before."
Despite this, Garner highlights that site selectors will always have a need for global travel, saying: "When you are doing a site search, you can only do so much virtually. You still have to kick the dirt. You have to go on that site and look at it."
The SSG, like many other organisations, adopted digital tools to get creative with its offering. Garner explains how this has pivoted the organisation.
"We added a whole webinar series of thought content on different industry sectors," he says. "We did virtual networking events that we call Table Talk. We use these Zoom rooms for economic development practitioners to basically have speed dating with site location consultants and guild members. We have started more intimate, small, in-person sessions that we call 'one day, one sector'."
With a return to 'normality' still some way away, it seems the SSG will have to continue to embrace virtual speed dating and Google maps for a little while longer, until the pandemic diminishes and allows Garner and his colleagues to go out and kick the dirt again.