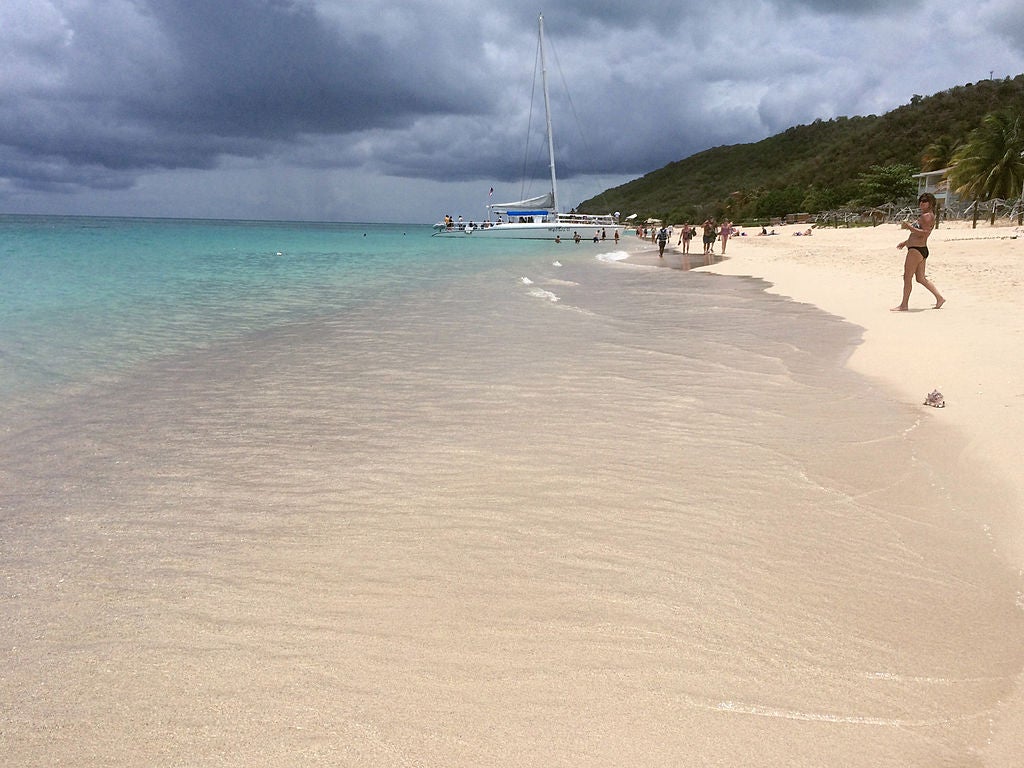 "The pandemic has affected every sector; the difference is that we have not rested on laurels, we have been very aggressive – very – planning post-pandemic life," states Chet Greene, Antigua and Barbuda's minister of foreign affairs, immigration and trade, when talking to Investment Monitor during an event in London in November 2021.
With tourism accounting for about 65% of Antigua and Barbuda's GDP, the global halt in travel at the start of the pandemic gave the island country much to worry about, highlighting the need to diversify its economy.
Greene believes the twin islands' management of the pandemic has been a good one and that thanks to that they are now seeing an uptick in interest from tourists. He added, however, that the pandemic has exacerbated many challenges Antigua and Barbuda was already facing, namely the climate crisis and an economy that is overly reliant on tourism.
The country is now looking at investment opportunities in the blue economy, with a view to it augmenting the hotel tourism industry instead of replacing it, and also paying attention to light manufacturing and the energy sector, according to Greene.
From off the beaches and into the ocean
The blue economy offers the two-island nation an opportunity to expand beyond its land boundaries and focus not just on what its stunning beaches have to offer – traditionally the main selling point to attract tourism – but also what lies beneath the waves.
Looking into the investment opportunities that may arise from the blue economy, Antigua and Barbuda is scheduled to finish a $200m redevelopment of its seaport by mid-2022, according to Darwin Telemaque, chief executive officer of the Antigua and Barbuda Port Authority.
The redevelopment will include a free trade zone, as well as a cruise ship terminal, a logistics park and expanded warehousing opportunities, and the cargo port will include a $100m redevelopment, he added.
"We hope that [the redevelopment] could attract interest from European companies that want to have engagement, not just in Antigua but within the entire [Caribbean] region," says Telemaque. "The structure of a port is one that we believe transcends the needs and capacity of Antigua; it is actually a regional port built in Antigua."
Transport options within the Caribbean region are a challenge, according to Telemaque. "You are not connected by roads or bridges, you need an ocean maritime transport [and] that has been missing," says Telemaque, adding that these contribute to the prospects of the redevelopment "energising the environment by providing an attractive option for investors".
Antigua and Barbuda's biggest enemy: climate change
This redevelopment and focus on the blue economy forms part of the country's survival measures to fight the climate crisis, which is the most immediate threat to Antigua and Barbuda's prosperity.
"The climate crisis is real," says Greene, who invited delegates to go to the Caribbean and speak to residents impacted by climate change. "They will tell you that there are areas that are mostly submerged under the water, which a few years ago were dry land.
"We live the reality of climate change. We cannot continue to pretend for the sake of cordial relations to not take action, because as we are talking emitters continue to emit, as we are suffering, emitters continue to emit."
Against the backdrop of COP26, Antigua and Barbuda, along with the tiny island nation of Tuvalu, formed a commission to seek damages from countries that are contributing to global warming and the rise in sea levels.
Everything starts with sustainability
Telemaque is keen to stress that Antigua and Barbuda will not join the group of big emitters as it pursues these development goals. This is important, as the country's main source of income, tourism, has proved to be one of the main sources of greenhouse gas emissions, due to the air travel involved.
Colin James, chief executive officer of the Antigua and Barbuda Tourism Authority, is keen to stress that tourism will continue to be a key part of Antigua and Barbuda's economy but with sustainability at its heart.
"We were the first country to totally ban single-use plastic in the Western hemisphere, and to ban styrofoam," says James. "Those sorts of initiatives actually offset the carbon footprint of [tourism] and add the certainty that you are coming to a country where sustainability is high."
Antigua and Barbuda is also focusing on ecotourism, and has established a 'green corridor, a series of environmentally friendly hotels, resorts and businesses across the south-west coast of Antigua.
The country is also looking at opportunities presented by 'digital nomads', offering a long-stay Nomad Digital Resident Visa Programme.
Antigua and Barbuda is planning development around sustainability in a manner that would put many larger countries to shame. It is, however, a small two-island nation with a population of approximately 100,000 people. If it is to avoid the more extreme consequences of climate change, it will need the big hitters present at the COP26 conference to deliver on their words, and much more.