Energy bills in the UK are set to rise by 80% as the country's energy price cap is updated for October. Regulator Ofgem announced on 26 August that the average household bill will rise to £3,549 ($4,169 at 1 British pound sterling to 1.17 US dollar) a year from 1 October 2022, more than 2.5 times higher than a year earlier.
The current price cap is set at £1,971 until 30 September. The average bill was around £1,100 in the last few years, but bills have been rapidly going up, leading Ofgem's CEO to warn of the hardship energy prices will cause this winter.
"We know the massive impact this price cap increase will have on households across Britain and the difficult decisions consumers will now have to make," said Jonathan Brearley in a press release with the price cap update. "I talk to customers regularly and I know that today's news will be very worrying for many."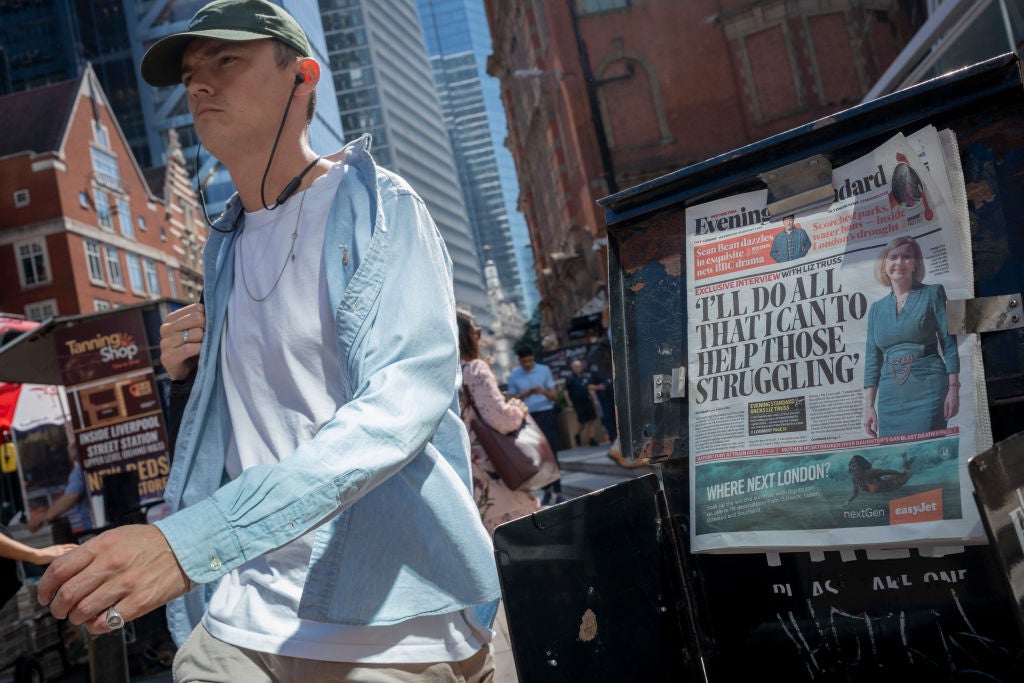 What is the energy price cap?
A price cap on default energy tariffs was introduced at the beginning of 2019 to protect households and ensure that the prices reflect the costs to supply energy.
It means that there is a limit to what an energy supplier can charge for the default energy tariff, which consists of a maximum price for a unit of gas and electricity and a maximum for the daily standing charge (the cost of supplying a home with gas and electricity).
The reported price cap of £3,549 does not reflect the maximum energy bill. Rather, Ofgem uses it as an example of what the average household bill would be at the current price cap level, assuming an annual household energy use of 12,000 kilowatt-hours. Actual prices will differ for each household depending on energy use.
The price cap only affects those who are on a default energy tariff, whether they pay by direct debit, standard credit or prepayment. According to Ofgem, around 22 million households are on the default tariff.
How much is the price cap set to rise?
Bills are set to soar even further next year as inflation surges due to geopolitical tensions and uncertainty over Russian gas supplies. The rise in energy prices started last winter, when many countries experienced low gas stocks, leading to a rise in gas prices. Russia's invasion of Ukraine and volatile market conditions led to further price hikes.
The British energy price cap is forecast to rise to £5,387 in January 2023 and £6,616 in April 2023, according to Cornwall Insight. The energy market consultancy's predictions for the October price cap were spot on, with its final forecast set at £3,553.
The predictions from Cornwall Insight for 2023 keep rising from earlier forecasts due to the increasing wholesale prices. A squeeze in natural gas supplies has driven up gas prices, which in turn caused the spike in wholesale prices. An earlier forecast set the price for January at £3,616, more than £1,700 less than the latest prediction.
On 4 August, Ofgem confirmed the price cap will now be updated quarterly instead of twice a year so it can be adjusted more quickly to market volatility and provide more stability to the energy market.
"It is not in anyone's interests for more suppliers to fail and exit the market," said the regulator about the decision. Some experts are critical of those changes as it means consumers will see their bills rise more often.
"It concerns me that the decision is allowing the prices to rise much more significantly and does a lot less to protect consumers," says Joshua Emden, senior research fellow at progressive think tank the Institute for Public Policy Research (IPPR). "It means that households have to worry every three months about their energy bills in a way that they didn't have to before."
Meanwhile, Cornwall Insight calls for greater reflection on the price cap's purpose and place in the energy market.
"Throughout the energy crisis, the government and Ofgem have remained committed to the cap, and in its ability to shield consumers from a volatile energy market," wrote principal consultant Craig Lowrey. "However, the cap was never meant to be a permanent solution, it was created for a different energy market than the one we face today and has not protected consumers from what will be incredible hardship this winter."
The IPPR's Emden, however, was not ready to say the energy price cap failed at its purpose. Without the cap, prices would not have been cheaper. While energy companies would likely be competing, they would be competing at a higher price level.
"You can see that if you wanted fixed price tariffs now, those rates are significantly above the price cap level due to not being limited," Emden explains.
Is there any support to help pay bills?
At the end of May 2022, Chancellor Rishi Sunak announced a support package that would help every household in the UK with £400 for their energy bills, applied as a discount on the bills every month. The scheme included additional funding for the most vulnerable households, with one-off payments of £650 for the lowest-income households, £300 for pensioners and £150 for people who receive disability benefits.
People who pay council tax can get £150 back to help pay their energy bills. For some low-income households that struggle to pay their energy bills, energy suppliers might offer a grant to help pay off energy debts.
With a new prime minister to be confirmed on 5 September 2022, candidates Rishi Sunak and Liz Truss have different plans on how to support households during the coming winter. Sunak proposed VAT on energy bills to be scrapped and a £650 one-off payment to 7.3 million households on means-tested benefits. Truss prefers tax cuts, reversing the national insurance increase and temporarily suspending green levies on energy bills.
The main opposing parties to the Conservative government, on the other hand, all propose a form of cutting energy costs for every British citizen. Both Labour and the Liberal Democrats are calling for a price cap freeze, meaning that energy prices would stay at current levels. The Labour Party would cancel the government's £400 support for energy bills as part of their plans.
All proposals to date fall short, according to a report by independent think tank the Resolution Foundation exploring the policy options to deal with soaring energy prices.
"The Government's approach so far has been to provide income transfers, which allows for support to be targeted at those on low incomes but fails to match support to energy need," reads the report. "On the other hand, policies put forward by opposition parties are for universal reeducation in the price of energy, something that, by definition, provides support that relates closely to a household's energy needs, but that is extremely expensive to extend to all households."
Data analysis from the Resolution Foundation shows that, overall, the policies proposed by the Labour Party would benefit all households more. The plans from Sunak would be more targeted towards poorer households but would save the poorest 10% of households £600 less than Labour's plan.
According to the IPPR's Josh Emden, a mix of short and long-term solutions is needed. He points out that the government's support plan of £400 was based on earlier predictions of price cap levels that were much lower than the actual figures.
"It highlights that if the support that has been offered wasn't already inadequate, it certainly is now," Emden says.
To help British citizens through the coming winter, the government needs to be doing "substantially more" than it is doing now, says Emden. He proposes both a price cap freeze at the current level as well as direct payment support specifically for lower-income households.
"Even now, the current price level is making life incredibly difficult for the lowest income households," he says. "There are already people who stopped heating their homes, and we will see an epidemic of people not heating their homes as the prices rise. People can't cut back on energy if there is nothing to cut back on. A price cap freeze would not be a perfect solution, but it is a quick solution."
He adds: "Just having an income tax won't do it. Most of the benefits would go to higher-income households. Other options are being discussed, like social tariffs, that could work. However, those would likely take more time to introduce."
For a solution that is viable in the medium to longer term, Emden thinks the UK should prioritise investing in energy efficiency and low-carbon heating.
"The fact that we haven't done so yet has cost the UK billions of pounds," he explains. "We need to get out of the mindset that these solutions are somehow just a net-zero proposition. Energy efficiency and low-carbon heating happen to be the technologies needed to pursue net zero, but at the moment it is very important from an economic perspective. Without this kind of support in both the short and long term, prices are going to be incredibly painful for households. They already are for any. We are in the worst energy prices crisis that many of us have ever seen."
The next price cap announcement will be on 24 November, when Ofgem will confirm what the price limits will be for January 2023.