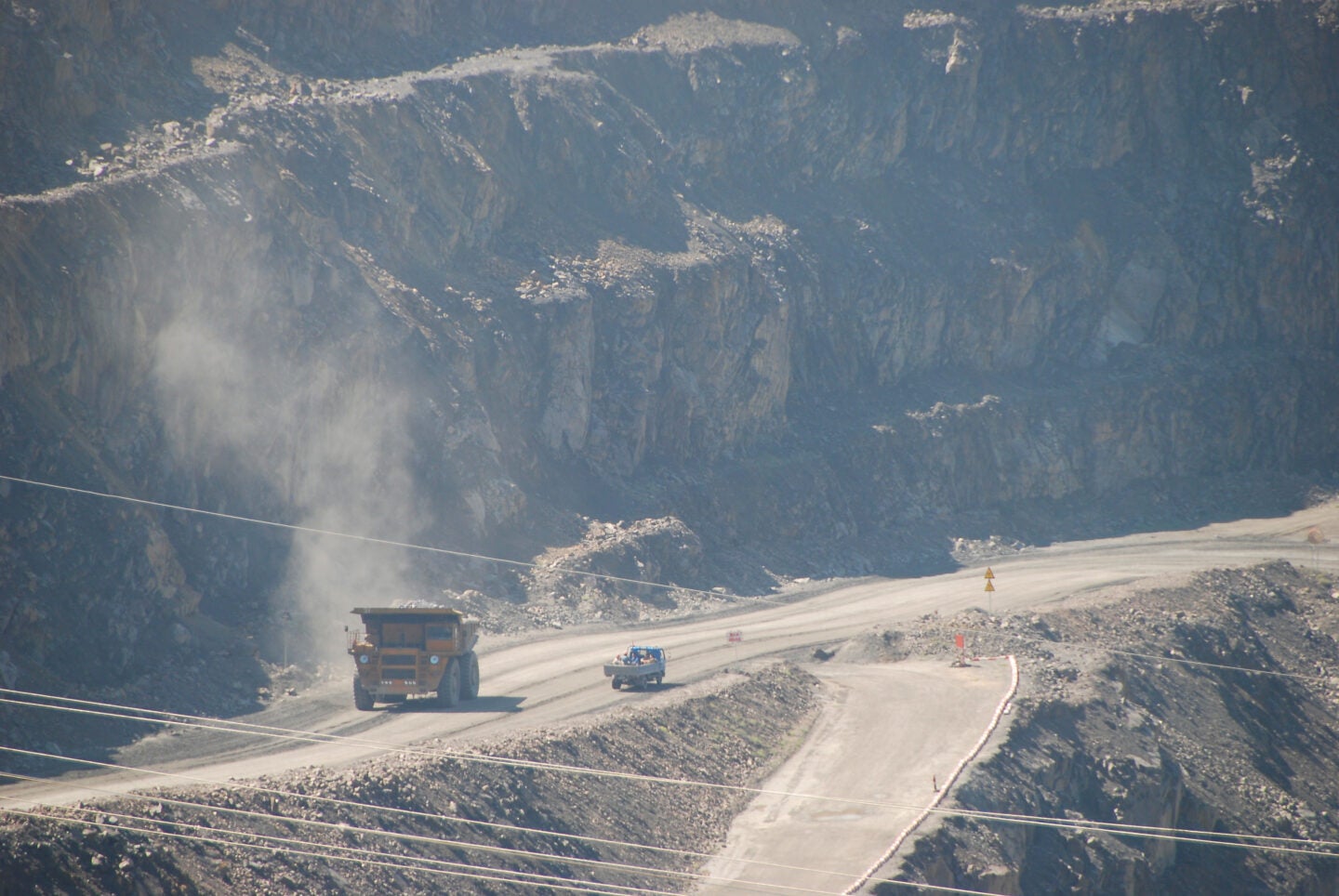 Europe has made itself vulnerable to natural resource blackmail by becoming so dependent on a dictatorship, in this case, natural gas and Russia. However, the Western world has also made itself liable to blackmail over the supply chains of a set of critical minerals by another autocracy, in this case, rare earth elements (REEs) and China. The REEs are a group of 17 elements composed of scandium, yttrium and the lanthanides (cerium, praseodymium, neodymium, promethium, samarium, europium, gadolinium, terbium, dysprosium, holmium, erbium, thulium, ytterbium and lutetium). They are relatively abundant in the Earth's crust but minable concentrations are less common than for most other mineral commodities.
On the critical end of the scale, lutetium makes up the essential part of the detectors used in position emission tomographs, which are devices used in hospitals that image cancers. Without lutetium, patients would need a lot more radiation to get useful images.
Rare earths are are also important for the permanent magnet synchronous generator technologies used in onshore and offshore wind turbines. They are also vital components of defence systems key to the US military, including communications equipment, precision-guided weapons, night-vision goggles and stealth technology.
Chinese dominance and Western complacence
For three decades, the Chinese Government has had a strategic vision for the REEs industry and it now dominates the global supply chain. In 2021, Chinese mines produced 168,000t of rare earths, almost 60% of total global mining output, according to the US Geological Survey. In 2020, the country also produced 85% of the world's rare earth refined products, according to Roskill.
About 70% of global production is consumed within the Chinese domestic market. Chinese production at both the mining and refined stages is controlled by quotas assigned to six state-owned enterprises, which are highly integrated throughout the REEs supply chain.
Total magnet rare earth oxide demand is forecast to jump at a compound annual growth rate (CAGR) of 9.7% between 2021 and 2030, while REE prices are projected to surge at a CAGR of between 5.6% and 9.9% over the same period, according to Adamas Intelligence, a research and advisory firm.
The Western world does not have an integrated REEs supply chain in the same way that China does because it simply did not consider it important until the post-Covid era. However, the pandemic showed the significance of more localised supply chains. Temporary trade restrictions and shortages of pharmaceuticals, critical medical supplies and other products highlighted the weakness of complicated, globalised supply chains. The Western world has become too complacent in allowing rare earth production to be outsourced to China.
Production challenges for rare earth supply chains
There are two key issues with the production of REEs. First, all the rare earth deposits are mixed together, so it is difficult and expensive for processors to separate them and to take advantage of their individual properties. It is similarly challenging to split up the more valuable ones, such as terbium, from those of little value, like lanthanum.
Second, REEs are bound up in mineral deposits with the low-level radioactive element, thorium, exposure to which has been linked to an increased risk of developing lung and pancreatic cancer.
These obstacles create a huge challenge for any Western company that wants to become involved in the industry. However, they must be overcome if the Western world is to end its dependence on China.
The biggest rare earth mines are located in China, and this source of domestic production has helped drive Chinese dominance. The Bayan Obo deposit in Inner Mongolia, north China – containing 40 million tonnes of rare earths reserves – houses the world's largest deposits. The mine has been in production since 1957 and currently accounts for more than 70% of China's light REE production.
However, Western mines are aiming to change this balance of production and power. The Mountain Pass Mine, owned by MP Materials, a Las Vegas-based mining company, is an open-pit mine of rare earths on the south flank of the Clark Mountain Range, 85km south-west of Las Vegas. In 2020, the mine supplied 15.8% of the world's rare earth production and is the only rare earth mining and processing facility in the US.
In October 2020, Donald Trump, the former US president, signed an executive order declaring a national emergency in the mining industry, aimed at boosting the domestic production of rare earths. Trump ordered his cabinet to study the matter, with a view towards giving government grants for production equipment and imposing tariffs, quotas or other import restrictions against China.
The move, it said, would "allow the US Government to leverage the resources of its closest allies to enrich US manufacturing and industrial base capabilities and increase the nation's advantage in an environment of great competition".
Australian potential
Australia – which is a key producer of most of these strategic minerals – could stand to benefit from the US's need to diversify its supply away from China. Earlier this year, the US Department of Defence asked Congress to let it fund facilities in Australia and the UK that process critical minerals.
The Mount Weld Central Lanthanide Deposit (CLD) – which is located inside an ancient collapsed volcano in Western Australia – is one of the highest-grade rare earth deposits in the world and is the largest rare earths mine outside China. During the second quarter of 2021, it produced 1,393t of neodymium-praseodymium, up from 775t during the same quarter of 2020.
The deposit is owned by the Lynas Corporation, which processes the CLD ore at the Mount Weld Concentration Plant. This produces a rare earth concentrate that is sent for further processing at Lynas Malaysia's advanced material plant near Kuantan in Malaysia. Last year, a $30.4m Defense Production Act grant from the US Government was given to Lynas to build a processing facility in Texas, together with the Blue Line Corporation, a Texas-based manufacturer of inorganic compounds. It is a practical example of US-Australia cooperation in rare earths processing.
The Australian Government has a vision for Australia to be a "critical minerals powerhouse" by 2030, taking advantage of the fact that it is currently the world's fourth-largest producer of rare earths.
It was foolhardy for the West to allow China to obtain a stranglehold on the rare earths supply chain. If conflict were to break out between China and the West, the Chinese could attempt to hold the world to ransom by tightening the supply of rare earths, a move which would have catastrophic consequences.
Australia could damage its relations with China by becoming further involved in this geopolitically strategic industry, but it is vital that democratic values are upheld throughout the world. The West must look at other ways to develop the rare earths supply chain, even if that means heavily subsiding their production.